Pricing Your Home
Correctly
Pricing your home is like hitting a moving target.
The real estate market is always in motion. Interest rates constantly change. The inventory of competing homes is different every week. The number of buyers in the market and the best ways of attracting their attention is always changing. Missteps can cost sellers thousands.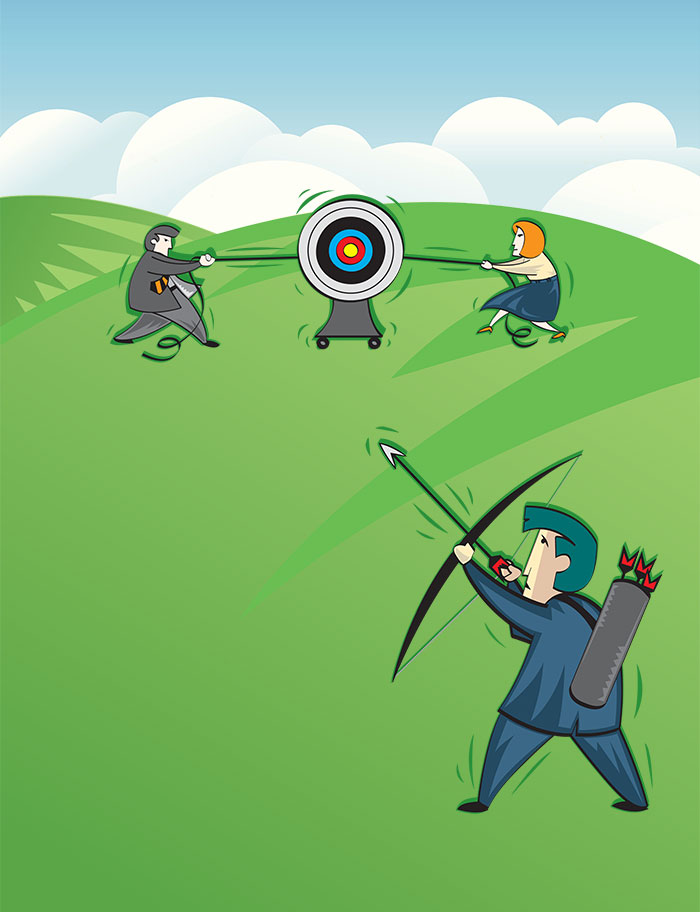 Step #1: Square footage and home style
The first place we start is the size (square footage), and that is both finished living area as well as any other unfinished areas. The style of the home is important, whether it's a colonial, a split-level, split-foyer, rambler, etc. All styles are not the same, and layouts can be different, even within home types. A colonial in general is going to sell for a little bit more than maybe a split-level, or bi-level even if they are the same square footage. And then there's the flow of the home…maybe the owner opened up the kitchen to the living area…that's going to have a better flow, and sell for more than a more traditional floor plan.
Step #2: Upgrades
What does the home look like? If it's a 40-year-old home, is the kitchen 40 years old? Or have they redone kitchens and baths? Is the hardwood floor scratched or newly refinished? What types of upgrades do we see, and are they appealing upgrades? Does the home look dated and tired, or sharp and current? That really impacts a home's value.
Step #3: Condition
In that same vein is the condition. This isn't just the upgrades, but what kind of general condition is the home in? Is the paint in good shape and in a neutral color? Does the floor look good or maybe, do you need to replace the carpet? If it's an older home, are there obvious maintenance items? Are there things that need to be done with plumbing or electrical? General condition is just the feel that the buyers will get walking in there. Is it a well-maintained home and ready to move in, or are they going to have to do a bunch of work just to live in the home?
Sometimes, condition is evident even before you get in the home. Curb appeal-do you see a roof that obviously needs to be replaced? Is the yard just overgrown? General condition impacts a property greatly, as does the lot. Is it superior, average or poor?
Step #4: Lot
Around here, there are some people who want a big, flat backyard, while others don't want a lot of yard maintenance. But, if you back to trees, you're going to get more for your home. Same if you back to a lake. Conversely, if you back to power lines, there are people who will pay less for that type of home, so we want to look at the lot, see how much it can add or subtract to the home's value, and in some cases, it could be $5,000 to $40,000, depending on the type of lot that your home is sited on.
Step #5: Comps
Comps are comparable sales of similar homes that have sold, ideally in the same neighborhood, but definitely within a small radius or zip code, so that we're getting a good idea of what similar homes are selling for. As we go through these, we'll have data points to base our pricing strategy off of. So comps are super-important, but they're a little bit of a look in the past, and it could be the more recent past and present that could be the best indication of market value.
Step #6: Pendings
We also want to look at pendings. These are homes that are currently under contract, but haven't settled yet. Let's take an example of a comp sold at $500,000, and then we see a house that's the same style, same photos…everything's in the same condition, and it's under contract at an asking price of $510,000, and it was only on for two days. So, we may infer that if they were only on for two days and they've accepted an offer, perhaps they got full price or above. Even though we don't know the sold price, we at least know the price they were at when they got a contract. Conversely, if prices are sensitive, and we see a home on for 120 days and it's nicer than the subject, we know not to push the price to that level.
Step #7: Inventory
Inventory is essentially our competition. What other homes are on the market that you're going to be competing with? Buyers looking at your home are also looking at all the others in the same price range, and this is important because you want to show that you're a good value. If you're priced $20,000 above the exact same home in your neighborhood, theirs will sell before you, so you want to take that into account and price accordingly. You're going to get the most money when you're new on the market and you don't want to become a stale listing. Remember, inventory changes weekly.
Step #8: Staging
Staging is when you go through the home, how appealing is it? Does it make you say, boy, I'd like to live like this? Or is it somebody's old college furniture…are they using boxes instead of coffee tables? Is there dirty laundry all over the place? Is there a strong pet or cooking odor? People know that when they buy your home, they're not getting the furniture. They're not getting all that decorating, but all that decorating kind of adds up to a product that makes people say, I could live like this and be willing to pay top dollar to do so. Buyers look at photos before deciding to see a home and staging truly impacts pricing.
Step #9: Ease of showing
How easy will it be for agents and buyers to actually come through and look at your home? When they do, will blinds be up, beds made and toys picked up? Restrictive showings or appointment-only can make it tough for agents and their buyers to schedule, and can lead to a lower sales price. The easier that you make it for agents and buyers to actually get in and come through the home, the better.
Step #10: Feel of the market
The last piece of pricing…our secret sauce…is our feel of the market. Selling as many homes as we do every year gives us unique market knowledge. How many phone calls are we getting? How many showings are we getting on our properties? How are buyers structuring offers lately? Can we bump it up just that last notch, or should we leave it where it is, knowing that if we've priced it totally right, we may get multiple offers? Depending on the price range, our feel for the market could impact the final price $2,500 to $10,000 or more.
So give us a call. We'll help you hit the bull's-eye.