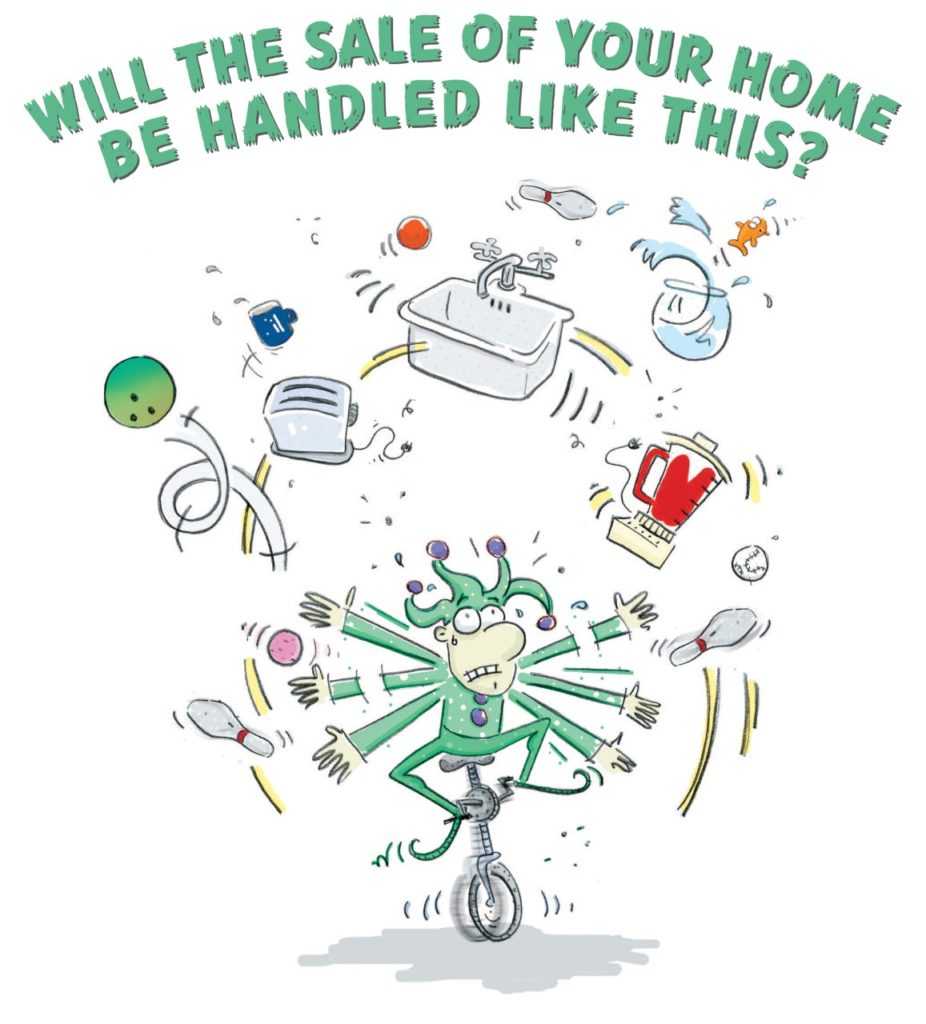 Multi-tasking by a single agent is a thing of the past. There's a long list of details that must go just right for a home sale to be perfect. Photography, copywriting, staging, pre-marketing, video, social media, pricing, data entry, signage, negotiating, scrutinizing paperwork just to cite a few. Not to mention being out and about showing homes to clients and attending settlements and inspections. All of this needs to be done while keeping up to speed on industry changes, market statistics, homes for sale and many other items that are crucial in this business. As you can see, this is a LOT of things that one agent needs to do in order to stay at the top of their profession and properly serve their clients. There are just not enough hours in the day. No single agent can do all these things and handle the volume of clients that gives the top agents invaluable experience and market knowledge.
Just as you wouldn't want a surgeon that only performs the major operation you need a couple of times a year, you want the Realtor that represents you to be the top in his/her field.
Tom and Cindy have adopted a different approach that puts the client in the hands of not just one agent but rather an entire team of professionals. Each member of our team has a specific role in the selling process that they specialize in and do better than anyone else. Let us take just a minute to show you why you are in great hands with our team.
Our Listing Department will order signs, arrange the photo-shoot, create engaging copy and put our customized marketing plan into place that will sell your home for the most money possible. Our Marketing Department is constantly adding and tweaking fresh initiatives to get you the most exposure and showcase your home to more qualified buyers and their agents. They do this for around 300 homes per year. Most Realtors haven't sold that many in their entire career! We even have a full-time Director of Social Media Marketing that uses new media to make sure you are seen everywhere buyers are searching.
When our Listing Department has all of the marketing in place our Field Tech steps in to make her contributions. She will monitor signs, place an electronic lockbox on the door, keep brochure boxes filled, assist with contractor access and even keep an eye on the home if it is vacant or you are out of town.
When you have accepted a contract offer, our Closing Department will handle correspondence and scheduling between inspectors, appraisers, agents, clients, lenders, homeowner's associations and title companies to make sure that the closing goes smoothly and on schedule. In the past 3 years alone, they have handled well over 700 closings. Talk about experience!
One point that is seldom addressed is what happens if challenges come up in the process. In real estate, as in life, nothing goes exactly according to plan 100% of the time. Our clients know and appreciate that when the train looks like it might come off the tracks that they are represented by agents that have seen it all and know just what to do to put things right. And talk straight with them throughout.
Everyone on our team has one main goal; to get you the most money possible for your home and give you a customer service experience that is unrivaled. We provide the personal attention they want but also deliver the unmatched service that only a team of professionals can provide.
Last year, we netted our sellers 2% more for their homes than the average Northern Virginia Realtor. Our homes are also on the market for less than half the average time. Call Tom & Cindy and let our team of experts give you the exceptional results, service and attention to detail you deserve.
Multi-tasking by a single agent is overrated. With our team of specialists, marketing is done, photos are taken, signs are straightened, brochures are delivered, negotiations are handled, settlements are attended, paperwork is scrutinized, and, all the while, phones are answered by a live person and someone can show your home 7 days a week. We also put the full resources of Long & Foster and Forbes Global Properties to work to ensure maximum visibility for your home.
Call Tom & Cindy and let our team of experts give you the exceptional service and attention to detail you deserve.