If you've found a property you love and you're ready to make an offer, there are a number of factors to take into account including:
There are additional factors to consider, but these are the four we start looking at very closely.
#1 – Market Conditions and Available Inventory
What type of market are we currently in? Buyers' market? Sellers'? More balanced, steady market? The answer to this question will usually determine how aggressive you need to be or how much you might be able to negotiate.
Similarly, how many other homes are for sale? If inventory of available homes is low, it's usually a sellers' market and means you'll be competing with other buyers. If there are a lot of homes available – more of a buyers' market – then you typically have some more room to negotiate.
#2- Seller's Situation and Timing
Depending on the reason the owner is selling, you might be able to get a better price if you can give them preferential terms and timelines. Or maybe you can give them their price, but they agree to specific terms that benefit you such as selling your current home before buying, or paying some of your closing costs. Figuring out the seller's motivation and ideal timelines will help determine what aspects of the offer are more negotiable.
#3 – Comparable Recent Home Sales
Finding similar homes in the same area that have sold recently will give us the best idea of the market value of the one that you're considering. It shows what other buyers have been willing to pay and what sellers have accepted in the recent market and gives you a good gauge on the price range this home would likely sell in.
Since this is a look back in time (30-180 days) at completed sales, you might need to adjust your offer price depending on current trends or the specific property's updates. If the market is appreciating/competitive and the home is a showplace, you might need to offer a little bit more. If it's more of a buyers' market with lots of inventory, then you might be able to negotiate a better price than other recent sales. Looking at comparable sales and adjusting for today's market conditions will give you a good barometer on your offer price and where to start.
#4 – Days on Market
How long has the home been available on the market/MLS? If it just came on, especially in a sellers' market, the owner will likely not be very negotiable. If it's been on the market for 30-60-90+ days then the sellers are usually much more open to lower offers and some negotiation.
Your decision to actually make an offer shouldn't be based upon the days on market, but you'll be able to adjust your approach based on that info. Don't be afraid to make an offer on a property that just came on the market if you really want it, just know you'll likely need to give the seller closer to what they're asking. Conversely, if a home has been sitting on the market for a while you can negotiate more strongly on price and terms in many instances.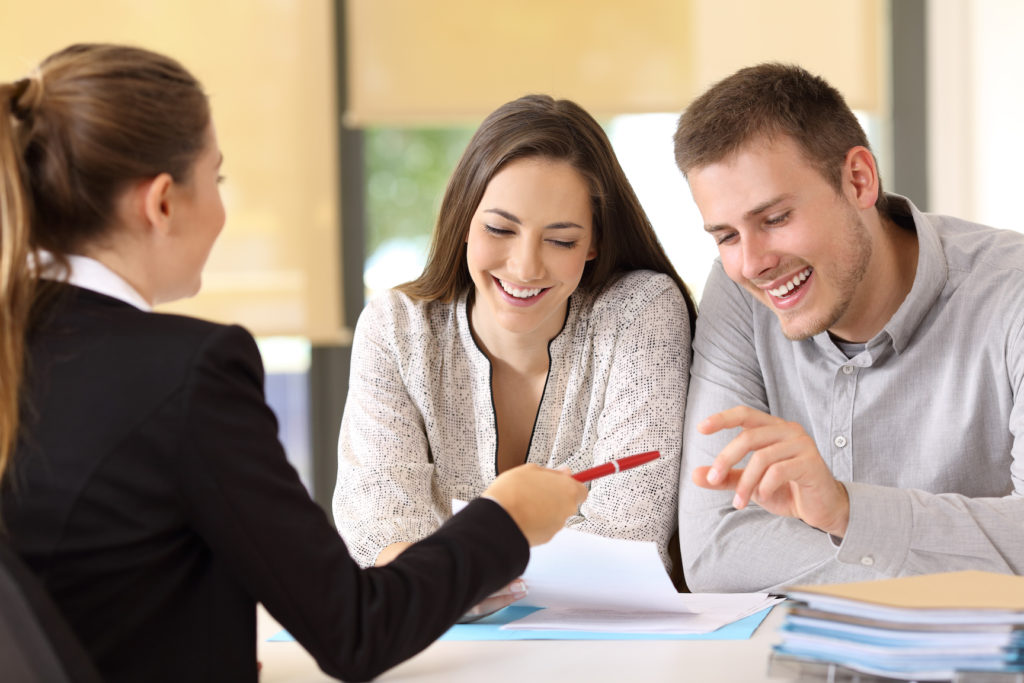 Tips to Writing a Strong Offer
We just reviewed the four main factors to consider when putting together your offer, now we want to provide some actionable tips and insights into the various elements of the actual offer.
1. Lender Pre-approval Letter
Have a pre-approval letter that shows the seller you can qualify to purchase their property. Make sure you have an approval letter from a reputable mortgage company and that the lender will be available to speak with the listing agent. This will give the agent much more confidence in recommending your offer.
2. Sales Price
As briefly discussed above, this will depend on the market. In a hot market, especially if there are multiple offers, you'll probably need to give the seller their price (or possibly higher). In a slower market you might be able to start negotiations lower and try to get a "deal".
3. Downpayment
Simply put – the more money you can put as a downpayment, the more confidence it usually gives the seller that you'll be able to finance and purchase the property.
4. Earnest Money Deposit (EMD)
The earnest money deposit is submitted with your offer, held in escrow until settlement and then credited back to you. The EMD represents your "skin in the game" and that you'll abide by the terms and timelines in the contract. The more money you offer as an EMD, the more confident the seller will be that you're going to perform based on the contract terms.
5. Settlement Date
This goes back to the seller's motivation and timing. Do they need to close by a certain date? Would a date further out be more convenient? If you can be flexible when you close on the property, giving the seller the date they want for settlement can help you negotiate other terms or price.
6. Rent Back
Is the seller buying another house or building one? Would it help them to have some extra time in the property past the settlement date? You can negotiate a rent back (or offer one for free) that helps the seller and makes your offer stand out from a crowd.
7. Home Inspection
While we always suggest clients have a home inspection performed, there are different "types" of home inspection contingencies that can be negotiated. The main options are a standard home inspection with an option to negotiate or a home inspection with option to void. For more details on these home inspection options, visit our buyer's roadmap.
8. Appraisal
If you're obtaining a mortgage, the lender will almost always require an appraisal. If it's a competitive market, you can offer to waive the appraisal (if possible) or guarantee to make up a certain dollar amount of difference if the appraisal comes in low. Especially in a hot market, being able to give the seller some assurances that the appraisal won't be an issue helps your offer stand out.
9. Get It in Writing
Nothing is official until it's in writing! Make sure that when presenting and negotiating an offer that you get it in writing as quickly as possible. Don't drag your feet – especially in a hot market – because another buyer might jump in.
10. Your Experienced Agent
If you've chosen a knowledgeable, experienced Realtor to represent you then they'll be able to guide you through all of this information and help you make the best offer based on your goals and needs. They'll also be responsive and available when you have questions or concerns. Lastly, you want them to be personable and easy to work with as that can go a long way when negotiating with a listing agent or seller. We have great relationships with so many local agents that many times they choose to work with us even though another offer may seem stronger at first.
*Bonus Tip: The Personal Letter
Depending on the sellers and listing agent, a thoughtful and personal letter might help them lean towards accepting your offer. Sometimes sharing info about yourself, your family or your love for the home will pull at a seller's heartstrings. Finding points where you can relate with them (military service, interests, kids) might also help them "like" you, and thus your offer, more.