Home » Things to do this weekend! 4/4-4/6
Things to do this weekend! 4/4-4/6
Looking for some ideas on what to do this weekend? We've got you covered with a selection of activities.
On Saturday, Camille Brown and fellow dancers present "Mr. Tol E RancE" at the Atlas Performing Arts Center. It is inspired by Spike Lee's film "Bamboozled".
Also on Saturday, DC artists pay tribute to Beatle George Harrison at The Barns of Wolf Trap.
Sunday, you can check out the comedic play "The Cripple of Inishmaan" at 1st Stage in McLean, or enjoy an afternoon of music by the Corcoran's resident group, The Verge Ensemble.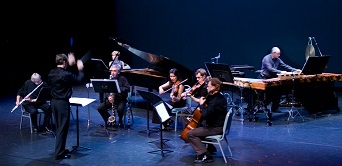 Georgetown's baseball team will take on Xavier at 12:00 on Sunday.
New movies opening include "Captain America: The Winter Soldier", "Alan Partridge" and "Frankie and Alice"
For more events, see our whole "Going Out Guide" here!
---