Top 10 videos of 2019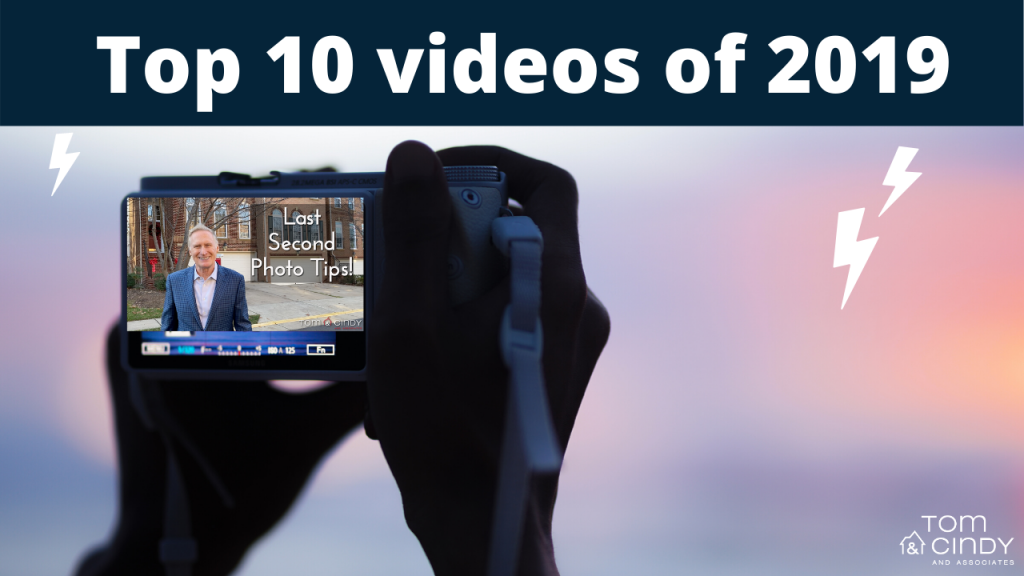 Wow, we can't believe another year has flown by! As we get ready for 2020, we're looking back at all the content that we've posted in 2019, and today we're showcasing our top performing videos on YouTube.
#10 May 2019 Market Update
A glimpse into what the Northern Virginia real estate market was like in May of 2019.
#9 5 tips for a higher home sale price
5 tried and true tips to ensure your home sells quickly and for the highest price possible in today's market.
#8 Our list of pros for your project
Sharing our list of professional contractors that can help you with virtually any home project, from simple repairs to major renovations and anything in between.
#7 1635 Admirals Hill Court, Vienna, Virginia
Welcome to 1635 Admirals Hill Court, a spectacular home sited on over 2 idyllic acres in the prestigious Hunting Crest neighborhood in Vienna.
#6 First look at 8 lovely listings
Here are eight properties that went on the market in September of 2019.
#5 3 Kingstowne area lunch faves
Here are three great choices for lunch if you are in the Kingstowne area of western Alexandria.
#4 TSA Headquarters Update 2019
Latest info on the new TSA Headquarters building in Springfield, Virginia.
#3 Community Spotlight on Kingstowne
We shine the spotlight on Kingstowne, an awesome planned community in Alexandria that people love to call home. We give you just a taste of what it has to offer.
#2 St James – the ultimate sports complex in Springfield, VA
A peek at the amazing and gigantic St James in Springfield, the country's leading sports, wellness and active entertainment complex. Enjoy, and go check it out yourself!
#1 3 lunch faves in Springfield, VA
Hungry? Today we give you 3 great places to eat lunch in Springfield, Virginia.
We'd love to hear from you! Did you have a favorite #tomandcindyhomes episode this year? What topics would you like to learn more about in 2020? We'll be covering a wide variety of real-estate related topics, as well as local Northern Virginia community info, so just let us know what you'd like to see! 
We release new videos each and every Wednesday, so feel free to go ahead and subscribe to our YouTube channel. Be sure to also click the little red bell to receive notifications when we release a new episode. Even if you don't spend much time on YouTube, if you are subscribed with notifications on, you will always be alerted when a new video is published. We look forward to seeing you next week.


Are we connected on social media? We'd love to have you join us on Facebook, Instagram or YouTube!
---