Things to do this weekend! Jan 31-Feb 2
We are looking forward to the Super Bowl on Sunday, but here are some other things to do this weekend!
New movies opening this weekend include: "At Middleton", "Best Night Ever", "That Awkward Moment" and "Labor Day"
From now until February 28th, you can catch the Tony award-winning musical "Peter and the Starcatcher" at the Kennedy Center. Think of it as a prequel to "Peter and the Pan"
For all you basketball fans out there, the OKC Thunder are in town on Saturday night; 7 PM start at the Verizon Center
On Saturday and Sunday, the city of Fairfax will host a Chocolate Lover's Festival–perfect for those of you with a sweet tooth!
Sunday, before the game, you can check out the Chinese New Year Parade in Chinatown
Here is our whole guide here: http://www.bizlinc.net/TomandCindy/Flyers.aspx
Have fun out there this weekend!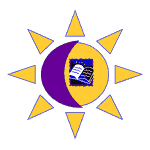 Beginning in 2015, thanks to the SLEEP proposal (Start Later for Excellence in Education Proposal), Fairfax County Public Schools will be moving their start times back 30 minutes. High School start times will be between 8:00AM and 8:10AM, and Middle Schools will now begin at 7:30AM, while Elementary start times will remain the same.
The purpose of this initiative is to allow students to get more rest, thus enhancing their educational experience and ability to retain what they've learned throughout the day, and also to simply promote better mental and physical health of the students. According to Sheree Brown Kaplan of the Fairfax Alliance for Appropriate School Education, "An insufficient sleep can exacerbate certain mental illnesses like bipolar disorders and anxiety disorders, leading to higher rates of problem behavior in school, loss in structural time and academic failure."
While some teachers will still have to wake up even earlier to fight traffic if they don't live within Fairfax County and stay at work later, it's agreed among most that this proposal is a step in the right direction for the benefit of the students across the county.
For more information regarding the SLEEP initiative, visit the Fairfax County Public Schools website here, and the official SLEEP website here.
Finally, after much anticipation, it looks like Wegmans has finally broken ground on the Hilltop Villlage Center grocery store! It is great to see some progress at the site. As far as we know, Wegmans is still slated to open in early 2015–wish it were going to be this year! They are also continuing work on the rest of the center–B B & T has a "coming soon" sign up right now. We will continue to log the progress here and let you know if we hear anything new.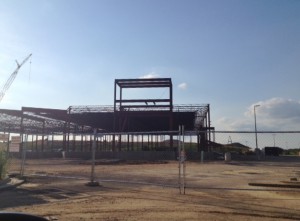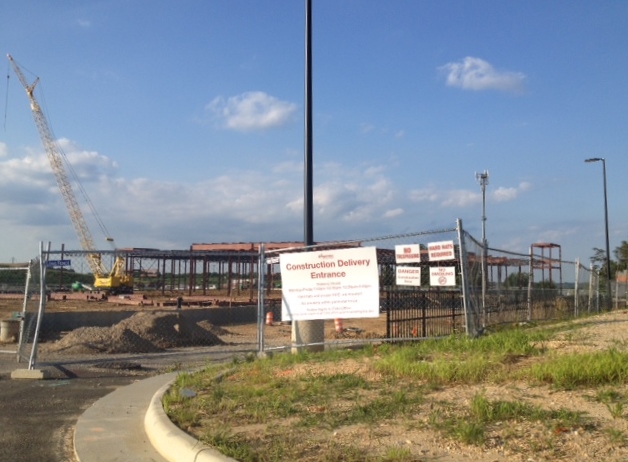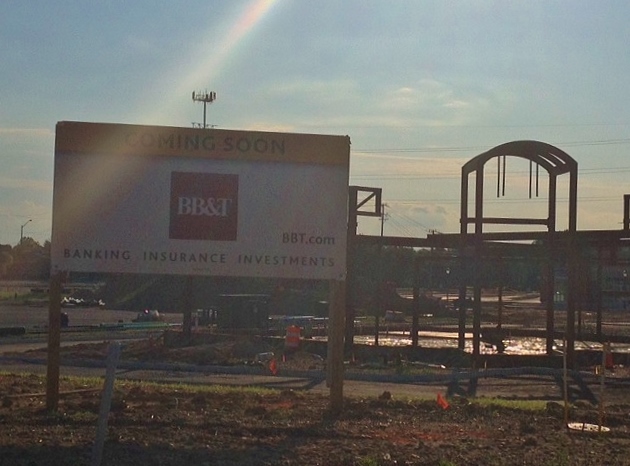 With the Polar Vortex behind us, we were all hoping for warmer temperatures. Unfortunately, that hasn't been the case! This month has been frigid with temperatures in the teens and wind chills below zero, not to mention all the snow! No one knows what February will bring, so we've compiled a list of safety tips for cold and snowy weather. Please stay warm and safe this winter!
General Tips:
Wear appropriate footwear – Good snow/ice shoes have heavy treading and a flat bottom
Wear proper clothing – Layer up: wear gloves, hats, scarves & boots. Also, make sure you wear sunglasses to combat glare and wear bright, reflective clothing so that drivers can see you
Walk slowly & plan ahead – Take your time on icy sidewalks, looking out for any icy spots (what may appear as wet pavement may be black ice). When entering buildings, be aware of melted snow which could be slippery, use doormats/rugs to wipe off your shoes
Be cautious – always listen for nearby vehicles, don't wear headphones or listen to music & be sure to look up for falling snow and/or ice off trees & buildings
Avoid shortcuts – less traveled roads & sidewalks will be more dangerous because it's less likely those roads have been treated
Home Emergency Supplies: In the event of a winter storm that prevents you from leaving your house, here's a short list of emergency supplies to have ready.
Flashlights and extra batteries
Non-perishable foods that do not require refrigeration (i.e. canned goods, granola bars, etc)
Non-electric can opener
Bottled water
One week supply of essential medicines
Extra blankets and sleeping bags
First aid kit and manual
Fire extinguisher
Candles and matches
Space heaters
*Do not leave candles burning or space heaters unattended
If you lose power, follow these tips:
Call your power company to report an outage & determine the repair schedule
Unplug lights, appliances, etc. to prevent a circuit overload when the power is restored. Leave one light on to indicate when the power is restored.
Turn faucets on slightly to prevent freezing pipes
Keep your refrigerator and freezer closed to prevent food spoilage
Protect yourself from carbon monoxide poisoning:
Do not operate generators indoors
Do not use charcoal to cook indoors
Do not use your gas oven to heat your home
Tips for Shoveling Snow:
Talk to your doctor before shoveling if you are inactive or have a history of health problems
Warm up & stretch before you begin
Drink plenty of water. It may seem like you're not sweating because it's so cold out, but you can easily get dehydrated from just an hour of moderate exercise
Shovel fresh snow. Don't wait until the snow has piled up & is packed down, it's much heavier. Freshly fallen and powdery snow is a lot easier to shovel.
Push, don't lift. Use the shovel to push the snow to the side, making a pathway, instead of lifting the snow, which could injure your back. If you must lift, don't over do it, lift as small amount as possible to avoid injury
Use your legs, not your back to lift/push
Dress in layers so that you can remove clothing as needed, but also wear gloves & hats to protect yourself from the cold. Wear waterproof boots with good treading so your feet stay dry and don't slip.
If you need a break, take one. Do not keep shoveling if you feel pain, dizziness, nausea or shortness of breath
Driving Tips (from AAA):
Avoid driving while fatigued
Do not warm up your vehicle in an enclosed space, such as a garage (it could cause carbon monoxide poisoning)
Make sure your tires are properly inflated
Keep your gas tank & other fluids at least half full to prevent freezing
Avoid using your parking brake, if possible
Do not use cruise control in slippery or wet conditions
Use your seatbelt at all times
Accelerate & decelerate slowly to avoid loss of traction and skidding. Give yourself enough time to take your foot off the gas and slow way down before braking at a stoplight. If you can avoid stopping by slowly rolling until a traffic light changes, do it.
Drive slowly & increase the distance between your car and the car ahead of you since braking takes longer in icy conditions
Don't apply extra gas to get up hills & do not brake going up hills. It will cause your wheels to spin. Try to get a little inertia before entering the hill, use it to get to the top and then reduce speed at the top so you can proceed down the hill as slowly as possible
Know your brakes. The best way to brake in hazardous conditions is to apply slow, firm pressure to the brake pedal
Stay home. If you really don't need to go out, stay home. Even if you drive well in the snow, not everyone else does, so it's safest not to go out at all.
It's Halloween eve, and although it will start getting darker earlier after this weekend due to daylight savings time ending, the plus side is that we'll all be gaining an extra hour of sleep! If you want to use some of that extra rest and energy into going out this weekend, we've got you covered with a great list of events and entertainment! For even more events in addition to these, be sure to check out our "Going Out Guide" here!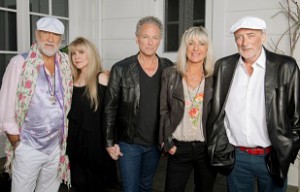 What: 
Fleetwood Mac
When:
 Friday, October 31st, 8:00 pm
Where: 
Verizon Center, 601 F St. NW, Washington, DC
More Info: 
Christine McVie has reunited with Fleetwood Mac for the On with the Show Tour. This is her first time appearing with the band on tour since 1998.
Cost:
 $49.50-$179.50
Link:
http://verizoncenter.com/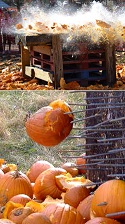 What: 
Cox Farms Fall Festival
When:
 Saturday, November 1st, 10:00 am to 5:00 pm
Where: 
Cox Farms, 15621 Braddock Rd. Centreville, VA
More Info: 
Pumpkin Madness Weekend, Saturday and Sunday, 10:00 a.m. to 5:00 p.m., invites visitors to bring their Halloween Jack-o'lanterns for the High Drop, Squisher, Smasher and Stomping Grounds.
Cost: 
$14-$17 for general admission
Link:
http://www.coxfarms.com/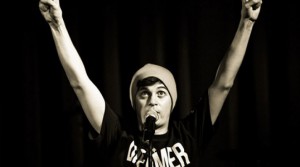 What: 
Watsky
When:
 Sunday, November 2nd, 8:00 pm
Where: 
The Howard Theatre, 620 T St. NW, Washington, DC
More Info: 
Watsky began his career as a Grand Slam Poetry champion. He is known for his tongue-twisting and unconventional lyrics, and has produced three albums to date.
Cost: 
$15 for general admission
Link:
http://thehowardtheatre.com/
Wegmans Food Markets recently put out a press release announcing the hiring of full-time employees at their Alexandria, VA store! The information listed says that the store will open mid-2015, but we all of course are hoping it is much sooner—more like the beginning of 2015. We have waited for so long!
They are hiring about 550 people, 500 of whom will be "hired locally". There are 200 full-time positions available, and applicants are encouraged to apply anytime at their online site. Available opportunities include "everything from customer service and entry-level management to restaurant and culinary positions". Part-time associates will be hired at a later date.
If you are looking for a job, or know someone who is, check out their employment site here.
Wegmans also announced that this store will be the first in the state to include "The Pub by Wegmans", a full-service restaurant inside the store.
It will be located in the Hilltop Village Center, which is located at the intersection of Beulah Street and Telegraph Road. For more information, click here!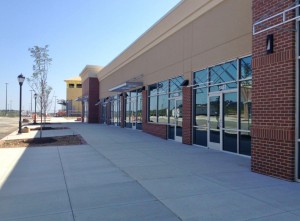 The Washington DC area has tons of events going on this weekend! Whether you are looking to catch a sporting event, enjoy some theatre, or listen to some live music, there is definitely a plethora of choices. The Lady Hoyas of GeorgetownUniversity take on the Providence Friars in basketball on Saturday, while the GWColonials will match up against the Davidson Wildcats in women's lacrosse. A comedic play entitled Fifi and Hunter Forever! is playing at Catholic University (the plotline is about Hollywood greed and scandals), and the Tony award-winning play Rosencrantz and Guildenstern Are Dead is being performed at George Mason University's Center for the Arts. Live music choices include Josh Ritter and his Royal City Band (playing at the Lincoln Theatre in DC on Saturday), Nation Beat (Brazilian/New Orleans funk at Artisphere in Arlington) and The Mavericks (Miami-born country "garage" band at the Birchmere)
Need more options? Check out our Going out Guide here!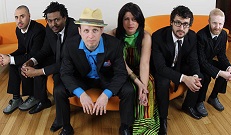 With construction on I-95 nearly 60% complete, 2014 is scheduled to be the final year on a project that will change the existing reversible HOV lanes in Virginia and extend them nine miles south. The existing 3 express lanes begin north of the Beltway and continue to Woodbridge, where they merge down to 2 lanes. By the end of this year, however, the 2 HOV lanes will continue past Dumfries Road all the way to Garrisonville Road in Stafford County. Vehicles with 3 or more occupants will be able to ride free of charge with an E-ZPass Flex and all others will have the option to use the lanes by paying a toll. Drivers can expect construction delays to continue throughout the year due to lane closures, temporary traffic stoppages and extended HOV Lane closures, but at least we're in the home stretch!

http://www.vamegaprojects.com/
Now is the time to start planning for the weekend! Here are some ideas to get you out and about:
Friday-April 14: Synetic Theater performs "Hamlet: The Rest is Silence"
Friday: Family Nature Night at Huntley Meadows Park (explore the park while enjoying kids's crafts, games and more)
Saturday: Blossom Kite Festival at Washington Monument
Saturday: Run for Wakefield 5K race
Sunday: Watch 48 co-ed teams compete in the Cherry Blossom Soccer Tournament
Sunday: Grammy Award-winner Christopher Cross performs at the Birchmere
New movies: "Bad Words", "Noah", "Sabotage"
More ideas here!
Photo from www.nationalcherryblossomfestival.org

We wanted to give everyone an update on the market in our local area with the latest figures from January 2014. Here are some of the most recent statistics. Please contact us if you have any questions!
In the 22315 zip code, 14 units sold in January, which is a decrease from January of 2013. There were 39 active listings last month, which is down from December, when there were 53 active listings. Due to the small number of units sold, the median sales price rose vs. January 2013 ($359,950 vs. $457,750). Here is a chart with additional stats: Kingstowne-Hayfield Jan 2014
The Rose Hill/Franconia area of Alexandria (zip code 22310) saw an increase of 17% in home sales compared to January of 2013. 27 sold last month, while 32 sold in December. There were 43 available homes in January, which was a decrease of 32% from December, when 63 homes were available. Versus last January, there has been a decrease of 4% in the median sales price. In January 2014, the median sales price was $400,000. Check out the stats here: Rosehill-Farms-Franconia Jan 2014
In Lorton and Fort Belvoir (zip codes 22079 and 22060), there was a decrease in sold listings from 35 in December to 26 in January 2014. Compared to last January, there was a decrease of 10% in the number of sold properties. Versus last January, the number of active listings are up 13% (90 to 80), and the median sales price has decreased to $322,500 (drop of 22%). See some charts here: Lorton-Mason-Neck-Fort-Belvoir Jan 2014
The entire Springfield community (encompassing zip codes 22150, 22151, 22152 and 22153) saw 59 home sales in January, which was less than last year. Versus January 2013, there were 8% more homes on the market last month; 123 compared to 114. This was lower than December 2013, which saw 150 available homes. The  median sales price last month increased 8% ti $425,000; last year this figure was $392,000. More info Springfield Jan 2014!
Susan Hall
Tom & Cindy and Associates: www.HelloVirginia.com
Like us on Facebook: www.Facebook.com/TomandCindyHomes
Follow us on Twitter: www.Twitter.com/TomandCindyVA
---