Things to do this weekend! 4/11-4/13
The weekend is almost upon us and it promises to be a good one!  If you haven't made plans yet, look no further!  We have a list of interesting activities going on around the area.
Friday-April 11: Smithsonian Craft Show  presents the most accomplished artisans and crafts people from around the nation.  (See photo, below)
Friday-April 11: Too Much Light Makes the Baby Go Blind Can you see 30 plays in an hour?  Yes! This is an underground New York favorite.
Saturday-April 12: Vienna Railroad Station Open House See model trolleys and trains. Children will love the Thomas and Friends display.
Saturday-April 12: Word Beats & Life Presents Top Notch B-boy and B-girl Battle race This Hip Hop dance competition features demonstrations, lessons and a battle between the b-boys and the b-girls.
Sunday-April 13: The World-famous Harlem Gospel Choir  Enjoy a soul food brunch while you listen to the inspirational music of the Harlem Gospel Choir.
Sunday-April 13: Carmen presented by the Virginia Opera The Virginia Opera presents Georges Bizet's tragic opera about Don José's ill-fated love for Carmen, a beautiful gypsy.
New movies: "Rio 2?, "Draft Day", "Occulus", "Dancing in Jaffa", "Cuban Fury" and "Joe"
More ideas here!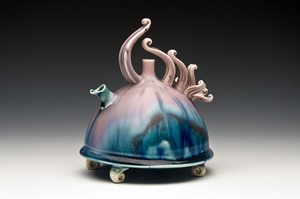 Photo Credit: Ceramics by Cho can be seen at the Smithsonian Craft Show
---