Revel in a soaring string ensemble performance or the soaring heights reached by pilots at a free air show. If keeping your feet on the ground and your head out of the clouds is more your speed, venture through the vendors at a flea market or explore the nitty-gritty of the first days of marriage. May the first weekend of the month bring some adventure and fun to your spring!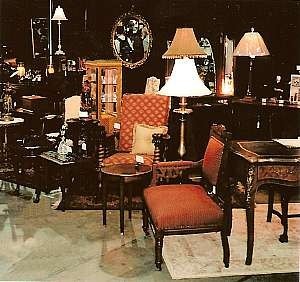 Saturday, May 2nd-Sunday, May 3rd: DC Big Flea
The largest indoor antique and collectibles flea market in the Mid-Atlantic is being held this weekend in Chantilly. Hunt the dealers' booths for porcelains, glass, silver and jewelry, artwork, mid-century modern and collectables of all eras.
Location: Dulles Expo Center, 4320 Chantilly Shopping Center, Chantilly, VA; (757) 961-3988; www.thebigfleamarket.com; Cost: $8 for general admission; Saturday from 9-6, Sunday from 11-5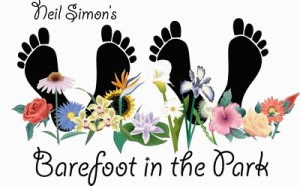 Friday, May 1st at 8pm: Barefoot in the Park
In the McLean Community Players performance of Neil Simon's longest-running Broadway hit, see the life of a newlywed couple in a New York City walk-up. The production runs through May 16th.
Location: Alden Theatre in the McLean Community Center, 1234 Ingleside Avenue, McLean, VA; (866) 811-4111; www.mcleanplayers.org; Cost: $18-$20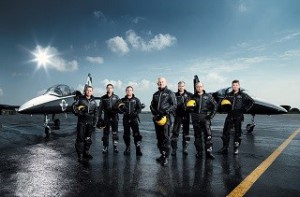 Saturday, May 2nd from 10am to 4pm: Manassas Airport Air Show
Not only can spectators enjoy the flying feats of the Breitling Jet Team, the 3rd Dimension Parachute Team, and the Fly Circus, but they can also find fun activities and fabulous food vendors at this free air show.
Location: Manassas Regional Airport, 10600 Harry J. Parrish Boulevard, Manassas, VA; (571) 220-3086; www.manassasairshow.com; Cost: FREE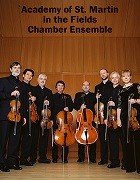 Sunday, May 3rd at 4pm: Academy of St. Martin in the Fields Chamber Ensemble
The Academy of St. Martin in the Fields Chamber Ensemble is known the world over for their exquisite technique, musicianship, and sound. For the first time at the Hylton Center, experience these first class musicians play greats like Brahms, Shostakovich, and Mendelssohn.
Location: Hylton Performing Arts Center, 10960 George Mason Circle, Manassas, VA; (703) 993-7759; www.hyltoncenter.org/calendar/485; Cost: $30-$50
Movies opening include Avengers: Age of Ultron, Cas & Dylan, Far From the Madding Crowd, and Hyena.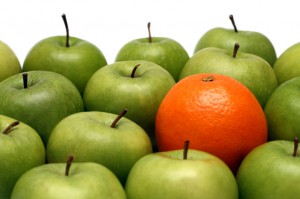 As the weather gets warmer and the sun is out longer, farmers markets will start popping up across Fairfax County. This upcoming weekend will see almost a dozen markets opening for the first time this spring. Fairfax County markets only allow local producers to set up as vendors. Kingstowne's very own market will open in the Giant parking lot on Friday, May 1 from 4pm-7pm. Farms like Mount Olympus, Penn, Rockahock, Chesley Vegetable, Level Green/Sissons Produce, and Smith Family are slated as vendors with other sellers like…
A Bit More Sweets and Specialties
Bees 'n Blossoms
Bonn Boni LLC
Bread & Water
C&T Produce
Cavanna Pasta
Cenan's Bakery
Colonial Kettle Corn
DC Dills
Kiwi Kuisine
Kylie's Pop Shop
Lynnette's Cakes and Catering
McCleaf's Orchard
Salsa Las Glorias
Sweet Nuna Middle Eastern Delicacies
Don't Miss OUT!
A unique project has been underway for many years now in Springfield off the Fairfax County Parkway. In a partnership between the Foundation for Applied Technical Education (FATE), Fairfax County Public Schools (FCPS) and local construction leaders, students have been learning about community building, literally. Since 2006, students have been working on creating a neighborhood of single family homes called Spring Village Estates. As part of the learning process, as one home is being completed, another is just beginning. Students simultaneously learn the start and finish of a construction project and how their intial work impacts the final product. With prices starting in the high $700,000s, these homes have begun to pop up along Springville Drive every year. The sixth lot in this small community will be completed this spring.
If you want, more information on this fascinating project, go to http://www.fatefacts.org/Programs.php.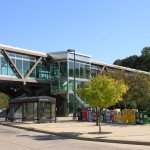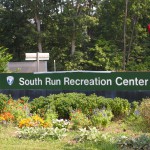 Take the time this weekend to continue your Earth-y celebrations. Whether you explore gardens or have some fun with the kids, you can't go wrong with one of these worldly events. Don't forget to indulge your more creative side with a trip through displays by some of our nation's best artists or a journey down Broadway.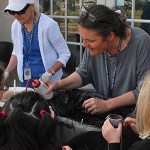 Friday, April 24th from 10am to 2pm: Celebrate Earth Day! Open House
The United States Botanic Garden invites everyone to celebrate the 45th Earth Day by learning how to make a healthier planet and protect and preserve the plants that support life.
Location: 100 Maryland Avenue SW, Washington, DC; (202) 225-8333; www.usbg.gov/events/2015/02/12/celebrate-earth-day-open-house; Cost: FREE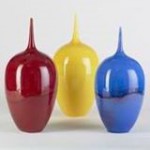 Friday, April 24th-Sunday, April 26th: Smithsonian Craft Show
This annual craft show is considered to be the most prestigious juried show and sale of fine American sculptural objects and design in the country. 121 artist from across the nation will be displaying their creative feats.
Location: National Building Museum, 401 F Street NW, Washington, DC; (888) 832-9554; www.smithsoniancraftshow.org; Cost: $20 for adults, Free for children (12 and under)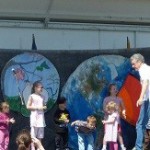 Saturday, April 25th from 10am to 4pm: SpringFest
Round out your Earth Day festivities at Clean Fairfax's annual event featuring tons of environment programs and projects, kids' activities and family fun!
Location: Workhouse Art Center, 9601 Ox Road, Lorton, VA; (703) 324-5471; www.springfestfairfax.org; Cost: FREE ($5 wristband for some activities)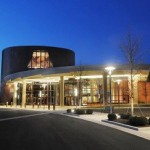 Sunday, April 26th: A Broadway Adventure!
Let the New Dominion Choraliers of Prince William County guide you through a tour of some of the most popular musicals to appear on New York's biggest stages.
Location: Hylton Performing Arts Center-Gregory Family Theater, 10960 George Mason Court, Manassas, VA; (888) 945-2468; www.hyltoncenter.org/calendar?search=A+Broadway+Adventure; Cost: $20 for adults, $15 for seniors (55+), students (14+), and children (5-13)
Movies opening include Adult Beginners, Ex-Machina, Little Boy, and The Water Diviner.
Across the area, new developments are in various degrees of completion. Some are just in the beginning phases while others have been sitting, waiting for years. In 2011, plans were approved for single family homes and office buildings to be built on a 13.45 acre piece of land on the corner of Beulah Street and the Fairfax County Parkway. However, progress has been slow since then. Gambrill Road is expected to get several new communities in the coming years. Corbet Manor will be 7 single family homes on 4.5 acres of land. Just down the road, 18 single family homes on 7.7 acres have been approved for a Park Pointe subdivision. Finally, the Gambrill Pointe community, 20 homes on 11 acres by Gambrill Pointe Court and Ridge Creek Way, was completed in 2014 and are now on the market.
Riders on the blue line this week had an especially nice commute into work. New 7000-series cars have been included on the run, which spans Fairfax County, the City of Alexandria, Arlington County, the District of Columbia and Prince George's County. The first train departed the Franconia-Springfield station at 7 on Tuesday morning. Along with many advanced safety measures, the cars also feature:
Stainless steel car body for increased durability
64 vinyl padded seats and seat-back hand grasps
Six different station destination signs, including two dynamic LCD route maps and four video screens in each car
LCD map displays to allow customers to easily track their location
LED screens that provide current and upcoming station information
Improved seats that provide more knee room and better lumbar support
Wider aisles (34 inches verses 32 inches on older cars) to facilitate movement within the car
Additional space near the doors for standees and wheelchairs
Resilient nonslip flooring, rather than carpet
High-tech automated public address systems
Closed circuit cameras for added safety and security
More reliable door systems using proven technology
Added handholds in the door area and vertical poles added at each seat – for a total of 25% more linear feet of bars than in Metro's 6000-series cars
Enhanced lighting and privacy screens in the vestibule area
Over 500 7000-series have been ordered to replace the 1000- and 4000-series cars and expand the size of the fleet by over 100. An additional 220 cars may be purchased as well.
As spring finally settles in, everyone is looking for a reason to explore the great outdoors. With national holidays and anniversaries coming up, there are plenty of opportunities to appreciate the great wealth of history and culture this area has to offer.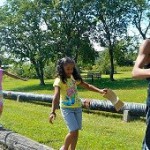 April 18th-April 26th: National Park Week
This weekend, the National Park Service is offering free admission to any park as well as fun activities the whole family can enjoy. It is not hard to find a national park in DC; they include the Chesapeake & Ohio Canal, Ford's Theatre (which is also commemorating the 150th anniversary of the assassination of President Lincoln this week), and Theodore Roosevelt Island.
Locations across Washington, DC, Virginia, and Maryland; www.nps.gov/npweek; Cost: FREE admission for April 18th and 19th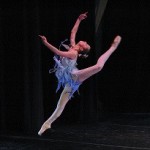 Friday, April 17th at 7:00pm: Ballet Theatre of Ashburn Benefit Dance Concert
As a beautiful way to give back to the residents of Loudon County that they have been performing for for years, this community dance company will be putting on a charity concert.
Location: Franklin Park Performing Arts Center, 36441 Blueridge View Lane, Purcellville, VA; (703) 723-8089; www.ballettheatreofashburn.org; Cost: $12 general admission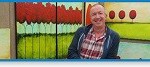 Saturday, April 18th from 10:00am to 5:00pm: Arlington Festival of the Arts
Find new and established local artists at this third annual festival! Paintings, contemporary art, sculptures, photography, and jewelry are just some of the many creative expressions on display. The event continues on Sunday.
Location: 1101 N. Highland Street, Arlington, VA; (561) 746-6615; www.artfestival.com/Festivals/Arlington_Festival_of_the_Arts_Virginia.aspx; Cost: FREE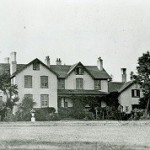 Sunday, April 19th from 10:30am to 4:00pm: Draped in Black
In 1865, the Soldiers' Home was draped in black cambriac to mourn the passing of President Lincoln. Now, 150 years later, the home will once again be covered to commemorate the anniversary of his death.
Location: President Lincoln's Cottage at the Soldiers' Home, 1450 Rock Creek Church Road NW, Washington, DC; (202) 829-0436; www.lincolncottage.org/category/visit; Cost: $15 for adults; $5 for children (ages 6-12)
A new development is taking shape just off Beulah Street in Alexandria! Nestled off of Alforth Avenue, 11 townhomes are being built in a wonderfully convenient location. Situated halfway between the Kingstowne and newly reopened Springfield Town Centers, residents will be able to enjoy many unique shops and restaurants at the centers and in nearby Old Town Alexandria. Also close by are Lane Elementary and Hayfield Secondary schools. To find out more about this development, give us a call at 703-822-0207.
During this holiday weekend, take the time to explore wonderful Northern Virginia and DC. With tons of unique events and traditions taking place, this is the prime time to discover all that the area has to offer.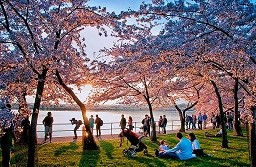 March 20th – April 12th: National Cherry Blossom Festival
Continuing this weekend, the festival is gearing up towards the big bloom, which is expected to happen April 11th-14th. Upcoming events include the Southwest Waterfront Fireworks Festival on Saturday, April 4th. Enjoy a day full of free music, water-related activities, and delicious foods capped off by fireworks at 8:30pm.
Locations across Washington, D.C.; (877) 442-5666; www.nationalcherryblossomfestival.org; Cost: Mostly Free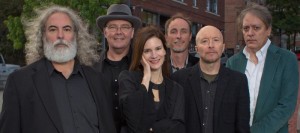 Friday, April 3rd: 10,000 Maniacs
Older hits and newer material from their upcoming album, "Twice Told Tales", complete the set for this classic band's show.
Location: The Birchmere Music Hall, 3701 Mount Vernon Avenue, Alexandria, VA; (703) 549-7500; www.birchmere.com; Cost: $39.50 for general admission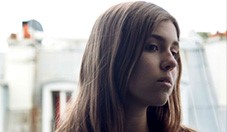 Saturday, April 4th: Dom La Nena
Introduce yourself to the acclaimed Brazilian-born singer and cellist, Dom La Nena.
Location: Artisphere Spectrum Theatre, 1101 Wilson Boulevard Arlington, VA; (703) 875-1100; www.artisphere.com; Cost: $12 for general admission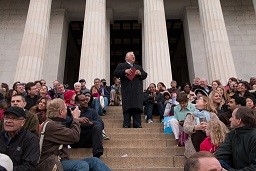 Sunday, April 5th: Sunrise Service at the Lincoln Memorial
In a tradition unique to Washington, D.C., an Easter service will be held at the Lincoln Memorial. Join thousands in this fantastic celebration.
Location: The Lincoln Memorial, 2 Lincoln Memorial Circle NW, Washington, D.C.; (703) 757-1200; www.capitalchurch.net/easter-service; Cost: Free
Movies opening include Effie Gray, Electric Slide, and Furious 7