Things to Do: July 31 – August 2
It's the perfect weekend for shopping and browsing, for listening and learning. Shop guilt-free at a citywide sidewalk sale and then pass on your old clothing to those who need it more. Explore firefighting past and experience a performance of bells on a symbol of appreciation.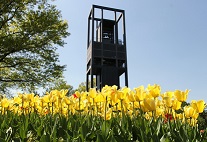 Saturday, August 1st from 6pm to 8pm: Netherlands Carillon Performance
Listen to the Dutch people's gift to the nation ring out classical pieces. Doug Gefvert will perform on the 50 bells of the Netherlands Carillon, a steel tower that represents the country's regard and appreciation of American aid during World War II.
Location: Netherlands Carillon, Arlington Boulevard and Meade Street, Arlington, VA; webmaster@gcna.org; www.gcna.org/summer.html#va; Cost: FREE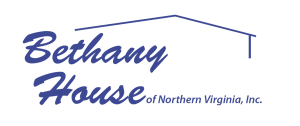 Friday, July 31st at 5pm: Bethany House of Northern Virginia Clothing Drive
For over 35 years, Bethany House of Northern Virginia has been helping victims of domestic violence. With the help of Unique Thrift Store, the entire month of July has been benefitting women and children affected by domestic violence.
Location: Unique Thrift Store, 2956 Gallows Road, Falls Church, VA; (703) 658-9500; www.bhnv.org; Cost: Clothing Donation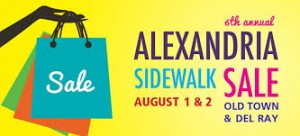 Saturday, August 1st at 9am: Annual Alexandria Summer Sidewalk Sale
Before the summer ends, head to the Old Town and Del Ray for incredible savings from some of the most popular stores. Over 50 boutiques will set up shop offering great discounts.
Location: Alexandria Convention and Visitors Association, 221 King Street, Alexandria, VA; (800) 388-9119; www.visitalexandriava.com/event/alexandria-summer-sidewalk-sale/8286; Cost: Free admission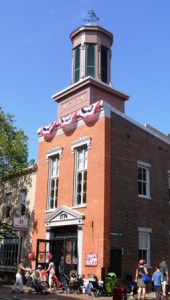 Sunday, August 2nd from 9am to 2pm: Friendship Firehouse Festival
Whether you're dreaming of being a firefighter when you grow up or you're a history buff, this festival showcasing antique fire equipment, crafts, and live music will be sure to delight. Food and drinks will be for sale and there will be free giveaways for lucky attendees.
Location: Friendship Firehouse, 107 S. Alfred Street, Alexandria, VA; (703) 746-3891; www.alexandriava.gov/FriendshipFirehouse; Cost: FREE
Movies opening include Mission Impossible: Rogue Nation, Southpaw, The End of the Tour, and Jenny's Wedding.
It's not too late to enter one of the many summer programs at the Kingstowne Library. Kids and adults alike can take part in the summer reading program and the adult summer reading bingo challenge, which simply requires picking up a bingo card at the service desk and then entering completed cards to win the summer sweepstakes. Teens, ages 13-18, who may be more technologically- or theatrically-inclined can create their own 60-second trailer for their favorite book and enter to win the grand prize. The library also continues to offer great classes like Internet and MS Office One-on-One, Genealogy One-on-One, and English Conversation. Head to our local library to grab a book, win some prizes, and learn a lot!
Exciting things are happening at the Village at Shirlington this summer. Three new restaurants are opening up at the popular center including the Korean chicken restaurant, DAK Chicken, the Hula Girl Bar & Grill, and Palette 22. But don't wait for these new restaurants to open before heading over or you'll miss the weekly Shirlala music festival. From 6:30-8:30pm every Wednesday night through September, a free concert is performed for the public to enjoy. The remaining acts scheduled for this summer include southern rock, pop rock, swing, and 50s and 60s tribute bands. This week experience fantastic reggae and tropical steel drums from Ewabo.
It's a weekend for the performing arts! Classic works to contemporary revisions and imaginative creations will all grace stages across the region over the next several days. Explore the wide breadth of options awaiting you in our weekly roundup of top events.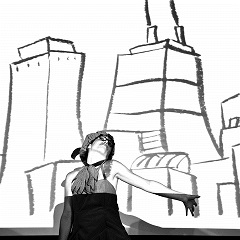 Friday, July 10th – Sunday, August 2nd: Capital Fringe Festival
For three weeks, DC overflows with artistic creations from new and emerging artists. Find a piece that fits your style at a museum, a theater, a bar, or even a vacant storefront. Don't miss out on the free live music and the beer garden, either.
Location: Logan Fringe Arts Space, 1358 Florida Avenue NE, Washington, DC; (866) 811-4111; www.capitalfringe.org; Cost: $17 per show, plus one time purchase of $7 button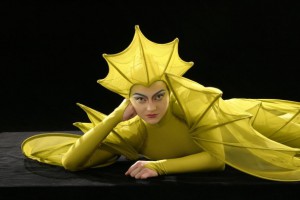 Friday, July 24th at 4pm: Varekai
The myth of Icarus and his attempt at flight has stood the test of time. Generations of children have grown up with the warnings that this tale told. Now, Cirque du Soleil has drawn this classic story in a new production.
Location: Eagle Bank Arena, 4400 University Drive, Fairfax, VA; (703) 993-3000; www.eaglebankarena.com/articles/varekai-by-cirque-du-soleil-descends-from-the-sky-and-into-fairfax; Cost: $40-$165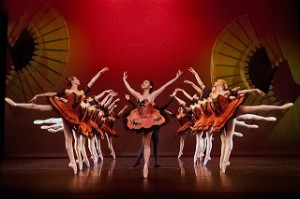 Saturday, July 25th at 10:30am: The Elves and The Shoemakers Daughter
The Maryland Youth Ballet performs this enchanting, reimagined show of the classic tale of a shoemaker's daughter, new shoes, and elves.
Location: Wolf Trap Children's Theatre-in-the-Woods, 1551 Trap Road, Vienna, VA; (703) 255-1900; www.wolftrap.org/tickets/calendar/performance/15titw/0724show15.aspx; Cost: $10 for general admission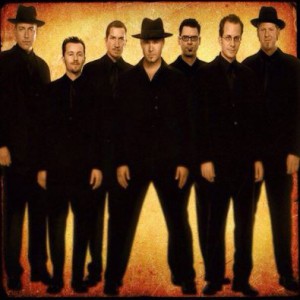 Sunday, July 26th at 7:30pm: Big Bad Voodoo Daddy
This contemporary swing revival band will make you want to get up and dance! This Californian group has been performing for years in front of excited audiences.
Location: Birchmere Music Hall, 3701 Mount Vernon Avenue, Alexandria, VA; (703) 549-7500; ; Cost: $39.50 for general admission
Movies opening include Pixels, Paper Towns, The Vatican Tapes, and American Heist.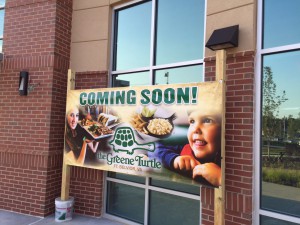 Now that Wegmans is here, you're probably looking for something new to get excited about. Well…look no more! The Greene Turtle will be coming soon to the Hilltop Village Center. This sports bar and grille has created a community atmosphere for anybody to come and hang out and enjoy the great food and drinks. Watch a game, celebrate a special event, or just head over for a casual family dinner at this fun eatery.
On the recently released annual Fortune 500 list, eight Fairfax County-based companies found themselves once again amongst the top-tier of publicly traded companies in the United States. All headquartered in Fairfax County, Freddie Mac, General Dynamics, Northrop Grumman, Capital One Financial, Computer Sciences Corporation, Hilton Worldwide Holdings, Gannett, and Booz Allen Hamilton make up 60% of the revenue of all 19 Virginia-based Fortune 500 companies and 45% of the revenue of all Washington area companies. The $183 billion 2014 revenue of these companies is greater than the total revenue for D.C. based companies and the revenue of Maryland companies. Seven additional Fairfax County-based companies are included in the Fortune 1000.
Get hands-on this weekend with some interesting and fun events! Discover more about scientific fields and take part in great activities.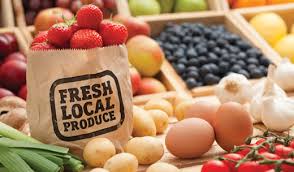 Sunday, July 19th from 1:00pm to 5:00pm: Workhouse Arts Center Farmers Market
Through mid-September, enjoy this fantastic market full of local vendors. The whole family will have something to do whether it be shopping, listening to live performances, or joining one of the great activities.
Location: Workhouse Arts Center, 9518 Workhouse Way, Lorton, VA; (703) 584-2900; www.workhousearts.org/visit/farmers-market; Cost: Free admission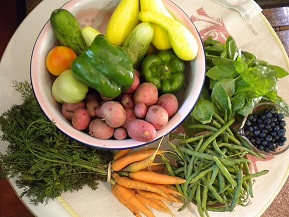 Friday, July 17th from 1:30pm to 3:00pm: Living Earth Symposium
Want to explore the environmental world of farming practices. Discover new information on sustainability in farming, GMOs, heritage seeds, and traditional, indigenous methodologies.
Location: National Museum of the American Indian-Smithsonian Institution, Fourth Street and Independence Avenue, Washington, DC; (202) 633-1000; www.nmai.si.edu/calendar/#/?i=3; Cost: FREE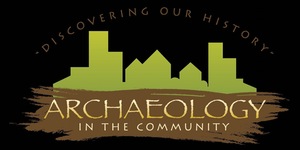 Saturday, July 18th from 10:00am to 3:00pm: Day of Archaeology Festival
Become an archaeologist for the day! Dig to discover history, talk with archaeologists, and learn more about the art and science behind this fascinating field.
Location: Dumbarton House Museum, 2715 Q Street NW, Washington, DC; (202) 337-2288; www.dumbartonhouse.org/events; Cost: FREE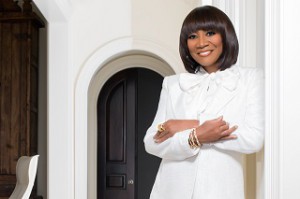 Sunday, July 19th at 8:00pm: Patti LaBelle, The Jones Family Singers
You know the songs "Lady Marmalade", "New Attitude", and "On My Own". Now see award-winner Patti LaBelle sing live at Wolf Trap.
Location: Wolf Trap, 1645 Trap Road, Vienna, VA; (703) 255-1900; www.wolftrap.org; Cost: $35-$65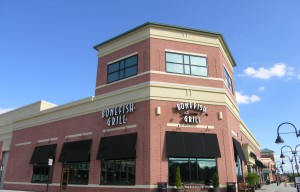 Four office structures have been approved for the Bonefish Grill's parking lot area in the Kingstowne Town Center. Part of the plan provides for a special exception for a residential component and street level retail. Possible residential developments could include condos, apartments, or age-restricted housing, but thus far no decisions have been made in these early stages.
For a long time now, plans for the renovation of the Landmark Mall on Duke Street in Alexandria have been revealed, reworked, and debated. The latest update to the project include the potential additions of an ice rink and an outdoor movie screen on the central plaza. Such proposals could bring a lot of great community programming to the site. Possible uses for this space and its features include farmers markets, outdoor performances, and movie screenings. The planned dog park in the area closest to Duke Street will be a great benefit for residents in the area. Illustrated Plans for Landmark Mall
There's lots to celebrate this weekend! We have birthdays, national holidays, & much more to share with you.
Friday, July 10th at 7:30pm to Saturday, July 11sup>th: Bastille Day 2015
Not quite over Hermione's June visit. Continue the celebration of France at this gala to help the Tricolore Committee improve the lives of people in need.
Location: Embassy of France, 4101 Reservoir Road NW, Washington, DC; Information: (202) 944-6000; www.bastille-day.org; Cost: $110-$300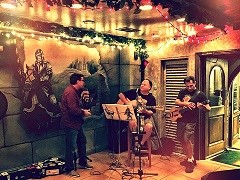 Friday, July 10th to Sunday, July 19th: Alexandria Live Music Week
Enjoy this first ever entertainment event in over 30 restaurants and venues. During Alexandria's birthday weekend, discover great musical talent
Location: Check website; Information: (703) 627-3372; www.alexandrialive.com/musicweek.php; Cost: Varies per performance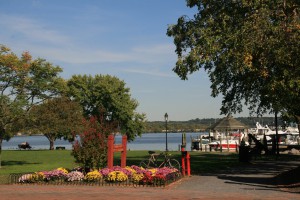 Saturday, July 11th from 6:30 to 10:00pm: Alexandria Birthday Celebration
Alexandria's symphony orchestra, birthday cake, kids' activities, and fireworks are sure to make for an amazing birthday party for Alexandria!
Location: Oronoco Bay Park, 100 Madison Street, Alexandria, VA; Information: (703) 746-3960; www.apps.alexandriava.gov/Calendar/Detail.aspx?si=9423; Cost: FREE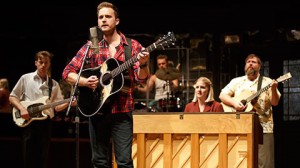 Sunday, July 12 at 1:30pm: Once
Take in this Tony Award winning musical about a love story at the incredible Kennedy Center through August 16th.
Location: The John F. Kennedy Center for the Performing Arts, 2700 F Street NW, Washington, DC; Information: (202) 467-4600; www.kennedy-center.org; Cost: $65-$160
---