There's coming soon and there's COMING SOON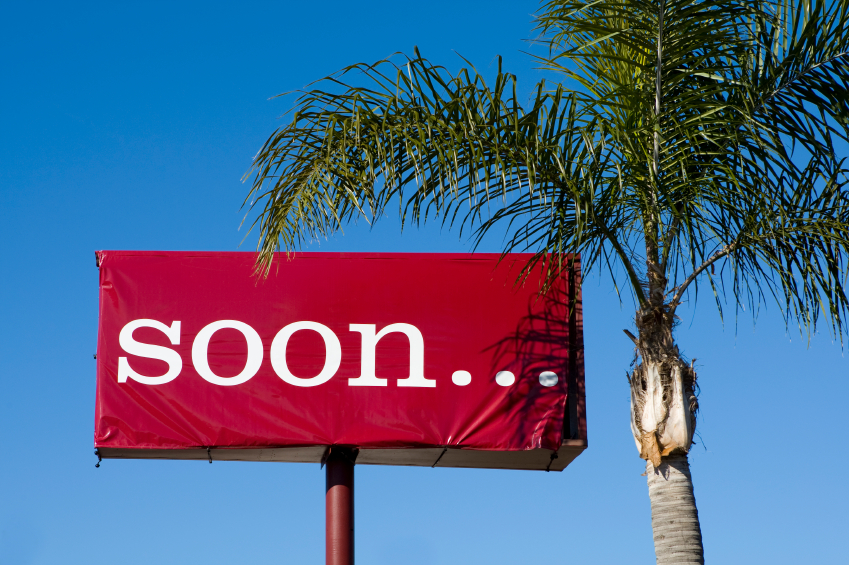 Driving through neighborhoods, it's common to see real estate signs saying "coming soon". Does this help sellers?
The answer really depends on if that sign is the end of the "coming soon" process or just the beginning. If this is the only thing being done, it has extremely small effect, simply limited to whoever drives by and happens to notice.
But if it is just one part of a very robust "Coming Soon" program, then it can have a greatly positive impact on the sale of the home. Increasing buyer demand is what it's all about.
Here's what we recommend and offer our clients:
1. Yes, the sign in the yard. But only up to several weekends before the property hits the active market. If it's up too long, it becomes old news and excitement wanes.
2. Broadcast the home to Top Agent Network. We are founding members. This network was based on the premise that the top 10% of agents sell 80% of the homes. We take a photo and write some very complimentary "teaser" copy. We often hear from agents around Northern Virginia expressing interest and hoping for an early showing.
3. Have it on the Coming Soon section of our website www.HelloVirginia.com which has enormous traffic and constant visits from buyers aware we consistently know about many homes before they hit the market
4. Doing "reverse prospecting" is huge. We have an internet leads management platform that engages thousands of buyers at different price ranges and timelines. When we have a property coming on, we broadcast out to that demographic most likely to purchase a home in that area and price range. Instead of hoping buyers exist for a property, we're contacting ones that already are there.
5. Having our Social Media Marketing Department use all appropriate channels to spread the word that a desirable home will be available soon. From boosted ads on Facebook to stand-up videos on YouTube to great photos on Instagram, building excitement and awareness in the marketplace is key.
There are over 12,000 agents in Northern Virginia. If owners can get advanced marketing placed prior to "days on market" numbers ticking off, their chances of selling for more in a shorter period of time increases dramatically.
If you're thinking of selling, give us a call. We'd love to help you. If you aren't ready to talk yet, click here for a FREE Home Valuation, or feel free to sign up for our monthly digital magazine Headed Home. Each month we'll feature new construction developments, real estate tips, homes for sale and coming soon, as well as information on fun local happenings.
---