Retire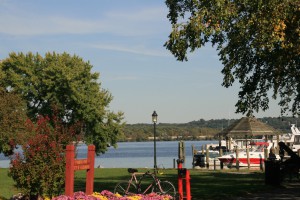 If you are looking for lots to see and do, friendly neighbors, and good communities when you retire, look no further than Arlington and Alexandria. Bankrate ranked the cities as number 2 on their list based on cost of living, weather, crime rate, health care quality, tax rates, walkability, and a measure of well-based on surveys by seniors living in the area. Coming in just behind Phoenix and its surrounding suburbs, this area has a lot to offer retirees. The perks of D.C. can be enjoyed without having to deal with the high cost of living and high crime rates.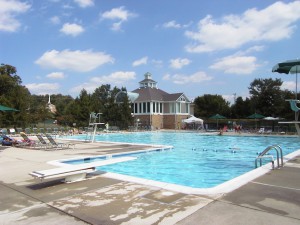 In a community the size of Kingstowne, it is easy to reach many people with a simple message. When there is are prizes involved, that message can be conveyed much more clearly and with a greater impact. Residents of the Kingstowne neighborhoods have been engaged in a competition to increase how much each home recycles since Earth Day, April 22nd. Currently, the average amount recycled per week per residence is ten pounds; the goal is to bump that number up by 50% to the national average of 15 lbs per home.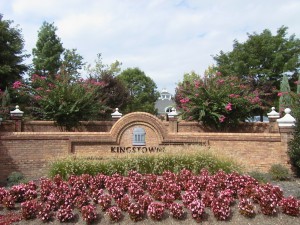 The North Village, Middle Village, and South Village are all fighting to claim the prize of a pool party, free guest pool passes, and a free "shred it" day in their neighborhood if they win. By July 31st, Kingstowne hopes to have reduce household waste and made a recycling an integral part of the community's culture.
Over the next several weeks, there will be plenty of options as a huge international sporting competition comes to town. But this weekend, don't miss out on delicious food, great performances, and outstanding artists in events in your town!

Friday, June 26th at 6pm: Fairfax 2015 World Police and Fire Games Opening Ceremony
Kick off this international sporting event featuring emergency responders from across the globe at a can't-miss opening ceremony. Until July 5th, head to venues across Fairfax County to watch over 12,000 athletes from over 70 countries compete in sports and events.
Location: RFK Stadium, 2400 East Capitol Street NE, Washington, DC; (202) 480-9734; www.fairfax2015.com; Cost: FREE for opening ceremony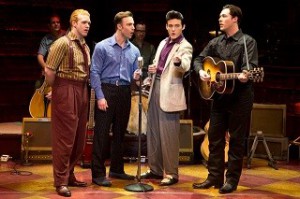 Friday, June 26th at 8pm: Million Dollar Quartet
Go back to 1956 when Elvis Presley, Johnny Cash, Carl Perkins, and Jerry Lee Lewis would jam together in this Tony Award-winning musical.
Location: Wolf Trap-Filene Center, 1551 Trap Road, Vienna, VA; (703) 255-1900; www.wolftrap.org; Cost: $22-$80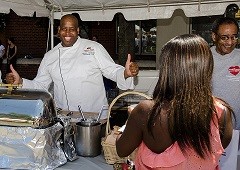 Saturday, June 27th from 12pm to 6pm: Alexandria Food and Wine Festival
Local Virginia wineries and restaurants will descend on Old Town Alexandria this weekend for a lively festival. Sample great food and wine while enjoying live entertainment. There will be plenty of fun for kids to have at a specially designated Children's Corner.
Location: Oronoco Bay Park, Oronoco Street and Union Street, Alexandria, VA; alexandriafoodandwine@gmail.com; www.alexandriafoodandwine.com; Cost: Free admission, $20 for eight taste tickets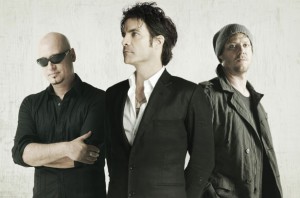 Sunday, June 28th at 7pm: Train, the Fray and Matt Nathanson
Over the past last twenty years, Train has cemented themselves in pop culture with hits like "Hey Soul Sister" and "Drops of Jupiter". Now, join this great band along with the Fray and Matt Nathanson, known for songs like "How to Save a Life" and "All We Are", respectively, for a phenomenal concert.
Location: Jiffy Lube Live, 7800 Cellar Door Drive, Bristow, VA; (703) 754-6400; www.concerts.livenation.com/train-picasso-at-the-wheel-summer-bristow-virginia-06-28-2015/event/15004E2EDE664245; Cost: $25-$79.50

Movies opening include Big Game, Escobar: Paradise Lost, Max, and Ted 2.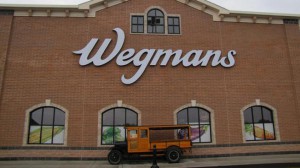 Before the sun had even started to rise over the horizon, anxious and excited customers were lining around the new Wegmans at the Hilltop Village Center. In what would become a record-breaking day, thousands poured into the store for the chance to roam the 126,000 square feet of retail space for the first time. Shoppers scoured the store for great deals on everything from fresh, prepared produce to baked goods and even household items.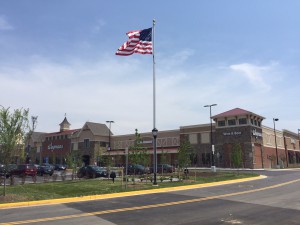 While this new location is an obvious grocery shopping destination, it is also a great option for picking up a hot lunch or sitting down for a full service dinner. The Market Café has a wide variety for prepared food set up like a cafeteria. In a separate space, the only Wegmans' Pub outside of Pennsylvania gives customers a restaurant experience from their favorite grocery store. Grab a seat at the bar or slide into a booth and enjoy the fantastic menu, drinks, and service. The 550 employees at this brand new Wegmans are sure to make you feel right at home!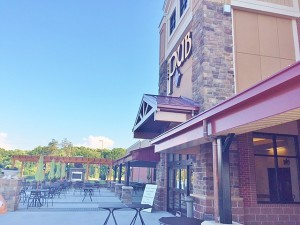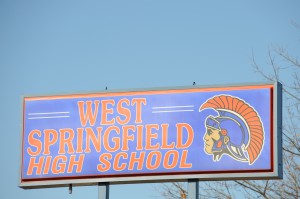 The transition from middle school to high school can be hard on a lot of kids, but having friends you have grown up with can help make the change easier. For years, residents of Daventry have sent their children off to West Springfield Elementary and Irving Middle schools only for them to be separated from their classmates during their freshman year at Lee High School. Starting this fall, that won't happen anymore! Students from the Daventry community will join their peers at West Springfield High School.
Celebrate the brews and the cuisine of the area at two outdoor festivals this weekend, then retreat indoors to view soothing watercolors and to get swept back in time with classic standards.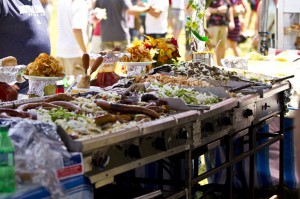 Saturday, June 20th from 11am to 7pm: Northern Virginia Summer Brewfest
Over 45 local breweries will be on hand this weekend to show off their spring and summer craft beers at this annual festival. You don't have to go far to find great breweries.
Location: Bull Run Regional Park, 7700 Bull Run Drive, Centreville, VA; (703) 923-0800; www.novabrewfest.com; Cost: $25 for adults; $10 for designated driver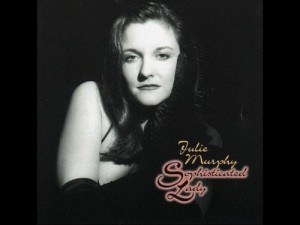 Friday, June 19st at 7:30pm: Julie Murphy Wells "Sophisticated Lady Show"
Classic songs by the Gershwins, Cole Porter, Jerome Kern, Billie Holiday, Stephen Sondheim, and Nat King Cole will the selection for this fantastic show by Julie Murphy. Julie is not only the lead singer of the folk-rock band, Eddie From Ohio, but has also recorded an album of show tunes and standards.
Location: Jammin Java, 227 Maple Avenue E Vienna, VA; Information: thebros@jamminjava.com; www.jamminjava.com; Cost: $25-$35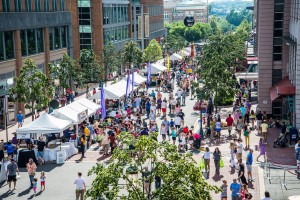 Saturday, June 20st: Taste of Reston
Hailed as "Northern Virginia's Best Food Festival" by Virginia Living, this annual festival put on by the Greater Reston Chamber of Commerce celebrates restaurants and vendors amidst live music and a carnival. Head to the Reston Town Center on Friday and Saturday for this great outdoor event and don't forget to stop by on Sunday to enjoy the rides!
Location: Reston Town Center, 11900 Market Street Reston, VA; (703) 707-9045; www.restontaste.com; Cost: Free Admission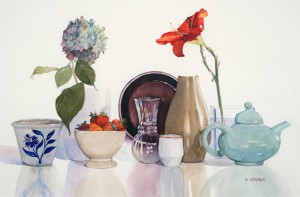 Sunday, June 21st from 12pm to 4:30pm: Paintings of the Potomac Valley Watercolorists
The Green Spring Gardens Horticultural Center has been hosting a collection of watercolors by local artists since April. On this second to last weekend of the exhibit, don't miss out on the chance to see gorgeous pieces of art!
Location: Green Spring Gardens, 4603 Green Spring Road Alexandria, VA; (703) 642-5173 www.potomacvalleywatercolorists.org/content.asp?contentid=407; Cost: FREE

Movies opening include Inside Out, Dope, Saint Laurent, and The Connection.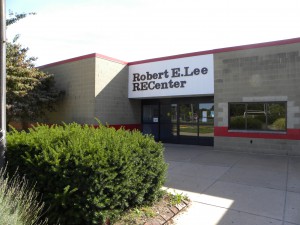 There will be something for everyone at Lee District Nights! Enjoy a wide range of musical styles at this free public concert series at Lee District Park. This weekly event features many fantastic artists and is the perfect opportunity to kick back, maybe with a picnic, and relax. Below, find the full list of musicians playing this summer.
Location: Lee District Park Amphitheater, 6601 Telegraph Road Franconia, VA; Wednesdays 7:30pm – 8:30pm; www.fairfaxcounty.gov/parks/performances; Call (703) 324-7469 after 6pm to find out if the concert is cancelled due to bad weather; Cost: FREE
FULL SCHEDULE
JUNE
17 Veronneau (World Jazz)
24 Solas (Irish)
JULY
1 The Beltway Balalaika (Russian)
8 Rocknoceros (Children Songs)
15 Lox & Vodka (Jewish/American)
22 The Taters (Roots/Pop)
29 Bruce Ewan (Blues)
AUGUST
5 The Nighthawks (Blues)
12 Monroe Crossing (Bluegrass)
19 Project Natale (Jazz
26 The United States Army Blues (Jazz)
Whether it is saving a burning building or chasing down a lead, emergency responders showcase the importance of athleticism in daily life. But, for ten days every two years, 12,000 officers from 70 countries around the world come together to compete in 61 different sports for the chance to win a medal in one of the 1,600 events. 2015's World Police and Fire Games will be taking place right here in Fairfax County from June 26th through July 5th. 30,000 athletes and spectators are expected to pour into local hotels, restaurants and shops for the ten days of the games. The projected revenue for local businesses lands between $60 and $80 million. In order to be fully prepared for the second largest international sporting event, 4,000 volunteers will be needed as game ambassadors, event and venue workers, and to help with PR/marketing, among many other things.
Even more locally, Springfield and Lorton are to host three of the sports. At the Springfield Town Center on June 29th-July 2nd, the Ultimate Firefighter Competition will include competitions in a hose task, weight and strength, an obstacle course, and a high rise. The three day golf tournament starting on June 29 will take place at Laurel Hill Golf Course in Lorton. Also in Lorton, anglers will be casting their lines at Pohick Bay Regional Park on June 29th and 30th.
For more information on the games and the, mostly free, events, go to www.fairfax2015.com.
Find some time to spend outside this weekend with historical events celebrating Virginia and musical royalty. When the sun starts beating down with a bit too much heat, retreat indoors for exciting entertainment.

Wednesday, June 10th – Tuesday, June 16th: DC Jazz Festival
For 10 years, this festival has brought new and established talents to the stage to play jazz, "our nation's singular original art form." Across DC, enjoy over 200 performances at 80 various clubs and venues.
Location: Venues across DC; www.dcjazzfest.org; Cost: Varies per performance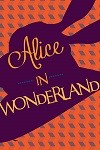 Friday, June 12th at 7:30pm: Alice in Wonderland
Encore Stage & Studio's production of this classic tale of a young girl's fall down the rabbit hole will charm audience members young and old. Through June 14, join Alice, the Mad Hatter, the Cheshire Cat, and even the Queen of Hearts in magical world.
Location: Thomas Jefferson Community Theatre, 125 S. Old Glebe Road Arlington, VA; (703) 548-1154; www.encorestageva.org/tickets/20142015-season; Cost: $10 for general admission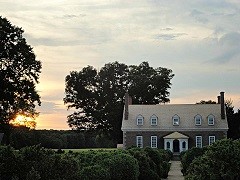 Saturday, June 13th from 12:00pm to 4:00pm: George Mason Day
A little less than a month before the signing of the Declaration of Independence, another document, drafted by George Mason, was ratified that would greatly influence Thomas Jefferson's history-altering declaration. On the anniversary of the ratification of the Virginia Declaration of Rights, celebrate with Mason's family, learn about life in the colonies and sample food straight from the hearth.
Location: Gunston Hall, 10709 Gunston Road Lorton, VA; (703) 550-9220; www.gunstonhall.org; Cost: FREE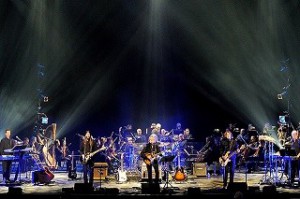 Sunday, June 14th at 8:00pm: The Beatles: Abbey Road
Head back to Wolf Trap this weekend to appreciate the music of the Beatles. "Abbey Road" titles and songs like "Here Comes the Sun" and "Something" will be featured by incredible musicians in this open-air amphitheater.
Location: Wolf Trap – Filene Center, 1551 Trap Road Vienna, VA; (703) 255-1900; www.wolftrap.org; Cost: $25-$45

Movies opening include Jurassic World, Me and Earl and the Dying Girl, Rise of the Sea Urchins, and The Stranger.
It was Boston in April of 1780. Foreign allies had already committed to the efforts for American independence. Yet, despite maritime operations, progress was limited. Now, a month after its departure from Rochefort, the fast and light frigate, Hermione, was coming into port carrying General La Fayette with the news of French reinforcements for General Washington. Now, 235 years later, an exact replica of the ship, that spent most of her life battling the British, will be docking in Alexandria. From June 5
th
to June 14
th
, Alexandria's French connections will be celebrated with Hermione's three day stay on the 10
th
, 11
th
, and 12
th
being the highlight of the week. Other events scheduled for this commemorative week include a historic ball at Gadsby's Tavern, lectures, film screenings, French inspired cuisine at local restaurants, colonial demonstrations and exhibitions, and much more. For more information, go to
www.VisitAlexandriaVA.com/hermione
.
---