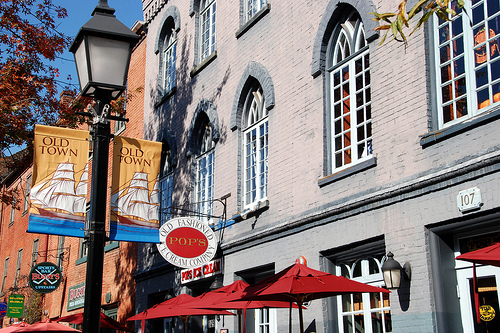 Old Town Alexandria
Old Town Alexandria offers a variety of wonderful shopping opportunities right in the heart of one of the most historic areas of Northern Virginia. Shopping ranges everywhere from small, local boutiques to upscale national names. A plethora of antique stores are also scattered throughout the area and provide a great opportunity to find unique treasures and vintage items. Check out the Old Town shopping guide below to learn more.
Old Town Alexandria Shopping Guide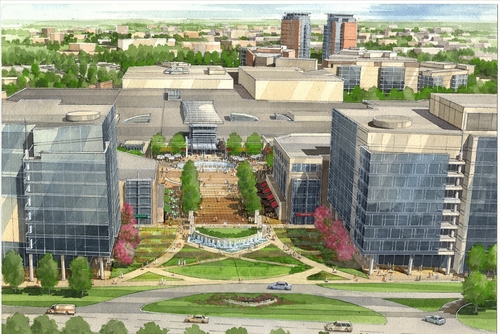 Springfield Town Center
The Springfield Town Center officially opened its doors on October 17, 2014 after being acquired by Vornado Realty Trust. It has been fully renovated and includes some great restaurants, including Maggiano's Little Italy, Yard House, Chuy's and Nando's Peri-Peri. There is also a 12-screen Regal movie theater with comfortable recliners, in addition to new stores, such as Michael Kors, Sephora, H&M, Dick's Sporting Goods, plus more to come. Plans are currently in motion to create a great mix of commercial and residential units at the Town Center, and they are also planning to ease access to the Metro, making getting to and from the Town Center pain-free and a breeze to commuters.
Springfield Town Center Website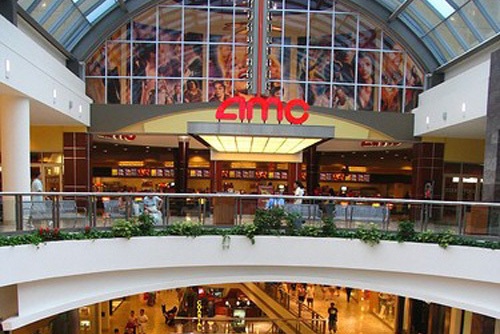 Tysons Corner Center
Located in McLean near the intersection of 495 and the Dulles toll road, Tysons Corner is the largest mall in the DC Metro area. It features over 2 million square feet of retail space, nearly 300 stores and a 16-screen movie theater. In the past decade, big name retailers have moved in to join the 4 major department stores that anchor the mall. Future plans include developing surrounding office and residential space as well as a Metro stop on the new line destined for Dulles Airport.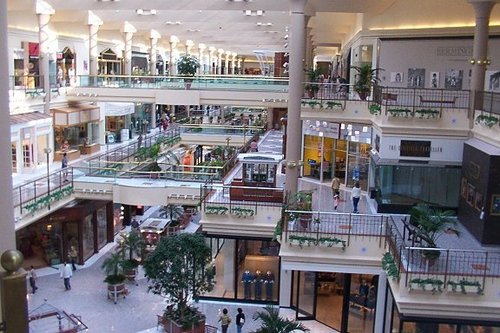 Tysons Galleria
Across Route 123 from Tysons Corner Center, Tysons Galleria offers a high-end shopping experience anchored by such names as Neiman Marcus and Saks 5th Avenue. The 'European streetscape' design adds a luxury feel to the mall that National Geographic dubbed the "Rodeo Drive of the east coast." Tysons Galleria is a luxury destination mall visited by both local residents and international visitors alike.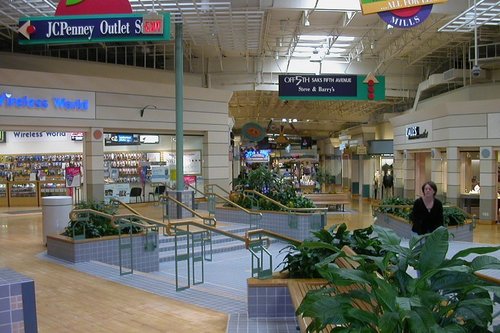 Potomac Mills
The Potomac Mills Mall is located south of the beltway in Woodbridge. As the second largest mall in the DC Metro area it encompasses 225 retail stores and an AMC 18-screen movie theater. Potomac Mills offers a mix of high-end retail stores, outlet stores and over 25 restaurants.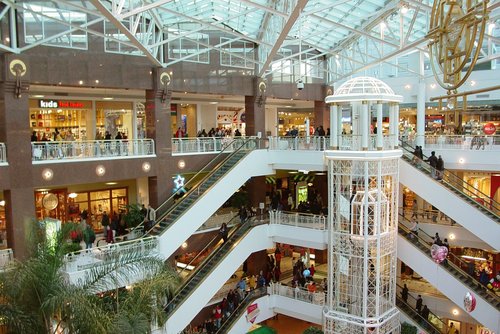 The Fashion Centre at Pentagon City
Located just minutes from DC, the Fashion Centre at Pentagon City offers a fantastic mix of more than 170 stores. The Fashion Centre is easily accessed by the Metro system and the adjoining Ritz-Carlton makes it a desirable destination for visitors. Department stores such as Macy's and Nordstrom anchor the mall that also features an array of specialty clothing stores, jewelers and anything else you might desire. The sky lit food court offers a dining experience that includes everything from the ordinary to the exotic.
Fashion Centre at Pentagon Row Website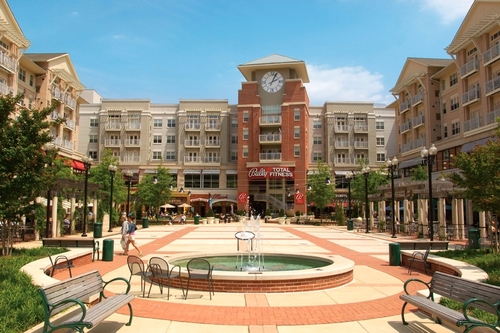 Pentagon Row
Pentagon Row is a chic outdoor shopping and entertainment destination adjacent to the Fashion Centre in Arlington. It offers a unique blend of specialty retailers, exciting restaurants and desirable amenities such as Harris Teeter. Nearly 500 residential units surround the central plaza that includes outdoor cafes and even a skating rink during the winter months. Throughout the summer, a 14-week outdoor concert series also takes place in the plaza.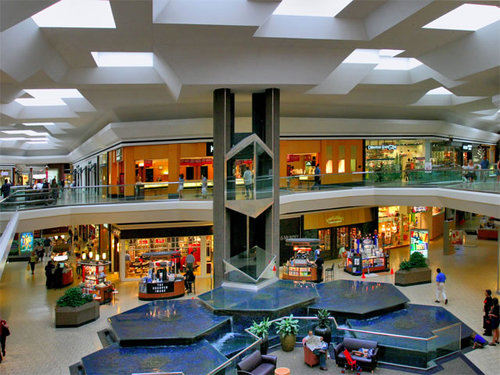 Fair Oaks Mall
The Fair Oaks Mall is located in Fairfax VA at the intersection of I-66 and Route 50. It boasts over 190 retail stores, services and restaurants as well as 4 major department stores. The Fairfax library system also opened a large branch in the mall in the late 80's and a Virginia DMV was added to provide additional convenience.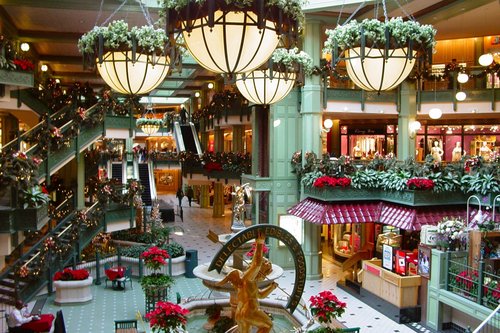 Shops at Georgetown Park
Georgetown Park is undeniably the most unique and historical shopping destination in DC. Parts of the structure date back to the early 1800s and have been used as everything from a tobacco warehouse to stables. Today it houses 100 stores that are topped by nearly 130 condominium units. Georgetown Park is comprised of an eclectic mix of high-end shops and boutiques.
Shops at Georgetown Park Website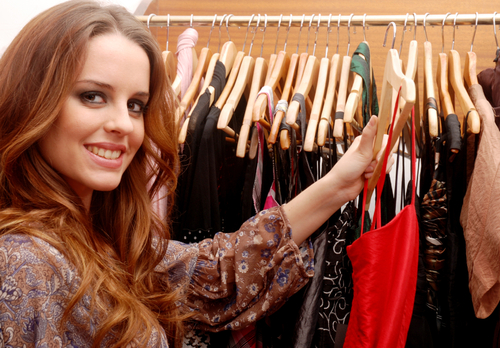 Additional Shopping Destinations
Georgetown has a little bit of everything for shoppers. From quaint antique shops along cobblestone lanes to trendy upscale home furnishing boutiques on M Street, it's all here. And shopping in Georgetown is just plain fun. Most of the best places are easily accessible from M Street and Wisconsin Avenue. As you walk along, there are all kinds of cafes tucked away in tree-lined sidestreets and interior patios. Here you'll find many unique products that can't be found anywhere else in our area. The historic architecture and ambiance creates a charming experience that any shopper will love.