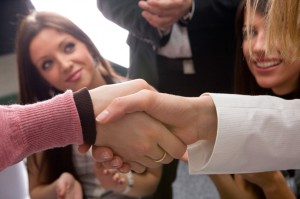 Tom & Cindy and Associates is currently looking for a few talented people to join our team. We are looking for very friendly, hard working, professional, ethical people that are highly coachable. We want likable people that can create quick loyalty with customers. We've found that a focus on quality, ethics and a deep desire to serve people makes for happy clients and a successful career.
Experience is not mandatory, but you will have to either have or be in the process of getting your real estate license.
With our extensive training program new agents can be up and running quickly. The right attitude and capability is much more important than years in the business. We'd rather train you to do our business the right way than un-train a lot of bad habits. Real estate is about constantly learning and staying current with not only the market and inventory, but with rules, regulations and often-changing contracts.
Our agents are given potential clients from the many sources of lead generation we've mastered. Our top-notch administrative support allows them to focus on their business and not on detailed paperwork.
If you think you might be a good fit, or have additional questions about our team, contact us today. We look forward to speaking with you.