Greene Turtle Update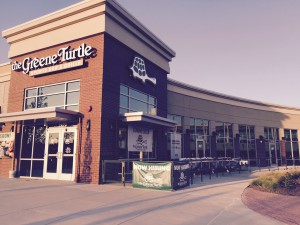 The Greene Turtle Sports Bar & Grille will open in September at the Hilltop Village Center! 300 guests will be able to enjoy the new restaurant and the first 100 guests to come in during their grand opening will get a free burger, sandwich, or appetizer per month for the first year with proof of purchase. The chain has over 40 locations across DC and five states. Greene Turtle offers lots of promotions and discounts like the Mug Club, Turtle Rewards, and various programs that give back to communities. The restaurant will be hiring 100 employees for this new Alexandria location. The Greene Turtle will be joining the recently opened Wegmans, Moe's Southwest Grill, Peet's Coffee, and many more at the Hilltop Village Center. Stay tuned for the actual grand opening date and time!
Travel through history from the time of dinosaurs to the tensions between two superpowers, throw in some culture with a performance by a world-renowned tap dancer, and don't forget to indulge in some of America's favorite meals and drinks to round out this last weekend of August.

Friday, August 28th from 12:00pm to 9:00pm: Discover the Dinosaurs
Up to 40 moving and replica dinosaurs will dazzle crowds at this fun and exciting event. Exhibits, digs, dinosaur rides, mini golf, and theater performances all help to make this interactive museum a one-of-a-kind experience.
Location: Dulles Expo Center, 4320 Chantilly Shopping Center, Chantilly, VA; (703) 378-0910; www.discoverthedinosaurs.com; Cost: $18 for adults, $25 for kids (2-12), $16 for seniors and military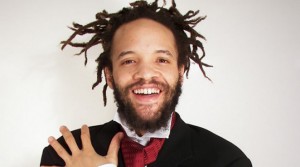 Friday, August 28th at 8:00pm: Savion Glover
With a resume including The Tap Dance Kid, Stomp, and the moves behind the movie, Happy Feet, Savion Glover entertains audiences around the country with his world-class tap dancing.
Location: The Howard Theatre, 620 T Street NW, Washington, DC; (202) 803-2899; www.thehowardtheatre.com; Cost: $35-$55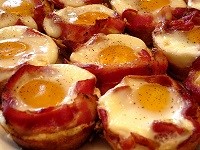 Saturday, August 29th from 12:00pm to 5:00pm: Beer & Bacon Fest
Two tons of bacon will be prepared in this celebration of one of America's favorite foods. Discover gourmet dishes featuring this savory delight while tasting some of the excellent craft brews. Live music, contests, and more make this one festival you don't want to miss.
Location: Stonebridge at Potomac Town Center, 14900 Potomac Town Place, Woodbridge, VA; www.beerandbacon.com/woodbridge/show-info; Cost: $25-$69 for adults, Free for kids 12 and under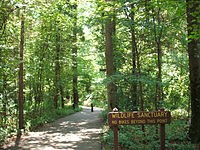 Sunday, August 30th from 10:00am to 12:00pm: Hitching a Ride Through Huntley
For years, Huntley Meadows Park has been a go-to spot for a relaxing walk, but did you know about its historical connections from World War II to the Cold War? Take a wagon ride through the trees and discover the park's "top secret history."
Location: Huntley Meadows Park, South King's Highway parking lot, 3701 Lockheed Boulevard, Alexandria, VA; (703) 768-2525; www.fairfaxcounty.gov/parks/park-events-calendar.htm; Cost: $6 for general admission

Movies opening this weekend include No Escape, 7 Chinese Brothers, Turbo Kid, and We Are Your Friends.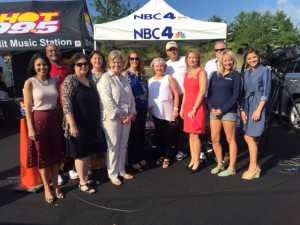 A list gets sent out to kids in every school district across the country in the weeks before school starts telling students what they will need. Loose leaf paper, pencils, erasers, composition books, highlighters, folders, art supplies, pencil boxes, glue, Kleenex, and rulers are just a few items that kids are expected to have in their backpacks on the first day of school. For families in need, all of this can be a costly burden. Apple Credit Union and NBC Washington teamed up to collect donations and school supplies for kids in need. Today, our team stopped by the Kingstowne branch of Apple Federal Credit Union and dropped off backpacks full of the supplies kids need for academic excellence. If you can't make it to a Backpacks 4 Kids drop off, you can always donate online. For more information, click here.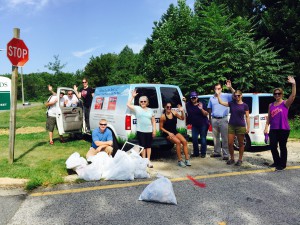 Once again, our team was out in force to clean up a tree-lined section of Van Dorn Street as part of the Adopt-a-Highway program. Our section of the road covers the area between Telegraph Road and Greendale Village Drive. Once a quarter, our agents take time on a Saturday to pick up trash along one of our adopted roadways. This not only makes for a great team bonding experience, but it also allows our office to give back to the community that we are so much a part of. For 2014, Virginia's Adopt-a-Highway program had over 900 groups with almost 17,000 participants pick up 25,700 bags of trash, saving the commonwealth $1.5 million. In total, we have adopted two miles worth of Virginia highways. When the weather was as gorgeous as it was last weekend, spending the day outside definitely isn't the worst place in the world to be!
To find out more about Virginia's Adopt-a-Highway, go to www.virginiadot.org/programs/prog-aah-default.asp.

Bull Run, Antietam, Appomattox, Manassas. For anyone who remembers studying America's Civil War, these names should set bells ringing. Civil War battlefields can be found across Virginia. Like a game of tug-of-war in which Virginia was the center line, the Union and Confederacy jockeyed for control in this critical state. Now, families, these same battlefields see families, historians, and school classes journey to walk the battle lines and watch reenactments. August 21st-23rd marks the Fourth Annual Manassas Civil War Weekend. Generals Lee, Sherman, Sheridan, Early, Gordan, and Cooper, along with Major Hotchkiss, Clara Barton, Dorothea Dix, Elizabeth Keckley, Barbara Smith, and Hendrina Appelt among other will be portrayed by re-enactors and living historians. For more information on the performers, speakers, and other activities at this free event, go to www.manassasmuseum.org
Summer is winding down. Pretty soon, kids will be going back to school, the air will get crisper and cooler, and night will fall more swiftly. Don't spend these last few weeks of freedom and sunshine getting prepared for the fall and winter. Go to these great events and enjoy the first of the last big hurrahs of summer.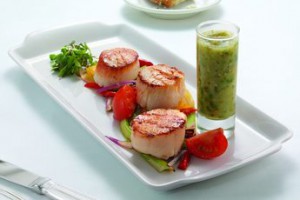 Monday, August 17th through Sunday, August 23rd: Metropolitan Washington Restaurant Week
Washington, DC is full of world-class restaurants priced high and low. Take advantage of the deals and savings during Restaurant Week to explore some of the 200 participating restaurants in the District. Pay $22 for a three course lunch and $35 for a three-course dinner.
Location: Throughout Washington, DC; www.ramw.org/restuarantweek; Cost: $22 for lunch, $35 for dinner
Friday, August 21st at 7:30pm: Firefall & Atlanta Rhythm Section
Don't miss Firefall, a rock band formed in Boulder, Colorado in 1974 whose hits include "You Are the Woman", perform with southern rock band Atlanta Rhythm Section.
Location: Birchmere Music Hall, 3701 Mount Vernon Avenue, Alexandria, VA; (703) 549-7500; www.birchmere.com; Cost: $39.50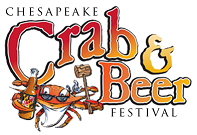 Saturday, August 22nd from 11am to 9pm: Chesapeake Crab & Beer Festival
Head to National Harbor to feast on crabs, drink beer, listen to live music and take part in arts and crafts. There will be over 50,000 crabs on site for this great festival.
Location: National Harbor Waterfront, 163 Waterfront Street, National Harbor, MD; (800) 830-3976; www.mdcrabfeast.com; Cost: $29-$119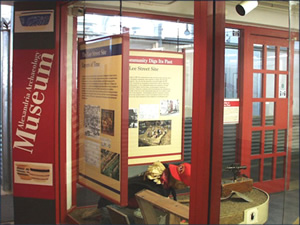 Sunday, August 23rd from 1:00pm to 5:00pm: Civil War Sundays
Find out how the Civil War impacted Alexandria through old letters, articles, displays, and exhibits featuring a Lee Street archaeological site and a Civil War drummer boy.
Location: Alexandria Archaeology, Torpedo Factory Art Center, 105 N. Union Street, Third Floor #327, Alexandria, VA; (703) 746-4399; www.alexandriaarchaeology.org; Cost: FREE

Movies opening this weekend include Hitman: Agent 47, American Ultra, Some Kind of Beautiful, and Before We Go.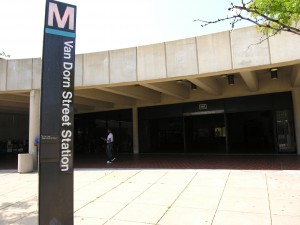 While we wait for the FBI's decision on its new home, the TSA has announced that they're moving to Alexandria. The Transportation Security Administration will leave Arlington and move into the Victory Center office complex, at 5001 Eisenhower Avenue, by spring 2018. With over 3,800 employees at the agency's headquarters, this move will be sure to revitalize the area. The TSA will join a growing number of government agencies making the move into Northern Virginia like the National Science Foundation, the Fish and Wildlife Service, and the Patent and Trademark Office. No need to worry about an increase in traffic near the new headquarters though, the relocated employees will be sure to utilize the under-trafficked Van Dorn Metro station just down the road. In the next few years, be on the lookout as new residential, commercial, and retail location begin to pop up in preparation of this big move!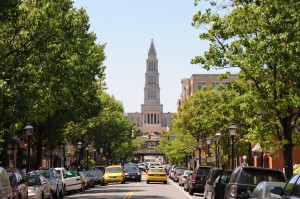 New restaurants are constantly popping up throughout Alexandria. They come and go from storefronts on King Street in Old Town, Mount Vernon Avenue in Del Ray, and the West End until, finally, the perfect eatery takes residence and stays. You could decide on a whim to try a new place for dinner one night and then weeks later move onto the next on your list of to-dos. Or over the course of 10 days in August, you could make your way to several of the best restaurants in the city, eat a three-course meal, and save money. From the 21st to the 30th, over 60 Alexandria restaurants will take part in Restaurant Week. Deals will be found on dinners for two, three course meals, and, at two dozen participating restaurants, lunch specials. Be on the lookout for great deals to be posted and make sure to get on OpenTable to book your reservation so you don't miss out.
For more information, click here.
Participating Restaurants Include:
Bastille
Bistrot Royal
Caprese Restaurant
Indigo Landing
John Strongbow's Tavern
Zento Japanese Restaurant
219 Restaurant
A La Lucia
Austin Grill and Tequila Bar
Bilbo Baggins Restaurant
Blackwall Hitch
Brabo by Robert Wiedmaier
Brabo Tasting Room
Bugsy's Pizza Restaurant & Sports Bar
Carlyle Club
Casa Felipe
Chadwicks
Chart House Restaurant
Cheestique
City Kitchen
Columbia Firehouse
Del Ray Café
Dishes of India
Evening Star Café
Fontaine Caffe & Creperie
Gadsby's Tavern Restaurant
Geranio Ristorante
Grape + Bean Wine Bar
Grille at Morrison House
Hard Times Café
Hunting Creek Steak
Il Porto
Jackson 20
King Street Blue
La Bergerie
La Tasca
Laporta's Restaurant
Mackie's Bar and Grill
Majestic Café
Monroe's an American Trattoria
Mount Vernon Inn
Murphy's Irish Pub
Overwood
Ramparts Tavern
Redrocks Pizza Napoletana
Royal Thai with Sushi Bar
RT's Restaurant
Shooter McGee's
Society Fair
Sonoma Cellar
Southside 815
T.J. Stone's Grill House & Tap Room
Teaism Old Town
Ted's Montana Grill
Tempo Restaurant
Theismann's Restaurant & Bar
Trademark Drink and Eat
Union Street Public House
Vermilion
There are certain staples of life in Washington, DC. Among those are food trucks, baseball, and, of course, political drama, whether farcical or tragic. Explore all of these essentials of District life with unique and fun twists!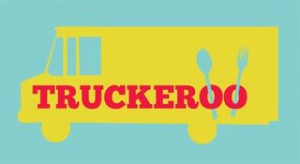 Friday, August 14th from 11:00am to 11:00pm: Truckeroo
Rather than running around town trying to track down your favorite food truck or the one your friends have been raving about, head to Truckeroo for over games, live music, and, of course, delicious food from over 20 food trucks.
Location: Capitol Riverfront/Half Street Fairgrounds, 1100 New Jersey Avenue SE, Suite 1010, Washington, DC; (202) 465-7093; www.capitolriverfront.org/calendar/do/truckeroo2: Cost: Free admission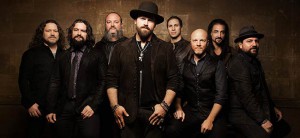 Friday, August 14th at 7:00pm: Zac Brown Band: Jekyll + Hyde Tour
Have you already been to Nationals Park to watch baseball? How about to watch a concert? The Zac Brown Band will be taking their tour to capitol's ball park.
Location: Nationals Park, 1500 South Capitol Street SE, Washington, DC; (202) 675-6287; www.washington.nationals.mlb.com/was/ticketing/zacbrownband.jsp; Cost: $51.50-$108.50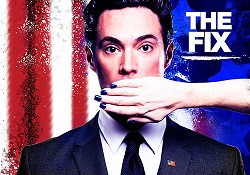 Saturday, August 15th at 2:00pm: The Fix
A rock musical meets a political comedy in this fantastic performance running through September. Watch as the widow of a presidential candidate desperately attempts to get her son into the White House.
Location: Signature Theatre, 4200 Campbell Avenue, Arlington, VA; (703) 820-9771; www.sigtheatre.org/events/2015-16/the-fix; Cost: $40-$95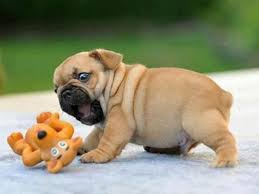 Sunday, August 16th from 1:00pm to 4:00pm: Dog and Puppy Adoption
Add to your family at A Forever Home Rescue Foundation's weekly event. Your new best friend is out there waiting for you to come find it.
Location: PETCO, 13053 Lee Jackson Memorial Highway, Fairfax, VA; (703) 961-8690; www.aforeverhome.org; Cost: FREE

Movies opening this weekend include The Man From U.N.C.L.E., Straight Outta Compton, Underdogs, and Return to Sender.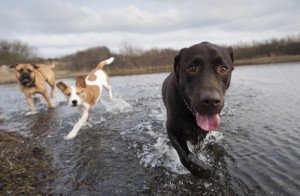 For the past 50 years, the Humane Society of Fairfax County has been taking in and caring for cats, dogs, bunnies, guinea pigs, horses and any other domestic animal variety possible. This organization goes above and beyond in its care of the animals in its charge. Extensive medical care, including check-ups, treatments, and shots, is given to every animal that is brought in to the facility. The animals live comfortable in open and inviting rooms while waiting for their new families to pass the intensive interview process. The Humane Society puts time and effort into finding the perfect fit between a family and a new pet. While the work they do is incredible, the group still needs help. As the animals wait for their new forever homes and families, volunteers are their playmates and companions. If time is tight, donations are always greatly appreciated and well-used.
For more information, go to www.hsfc.org or call 703-385-7387. The Humane Society of Fairfax is located at 4057 Chain Bridge Road.
---