Home » Goat Scavenger Hunt in Alexandria, VA!
Goat Scavenger Hunt in Alexandria, VA!
What do goats and donuts have in common?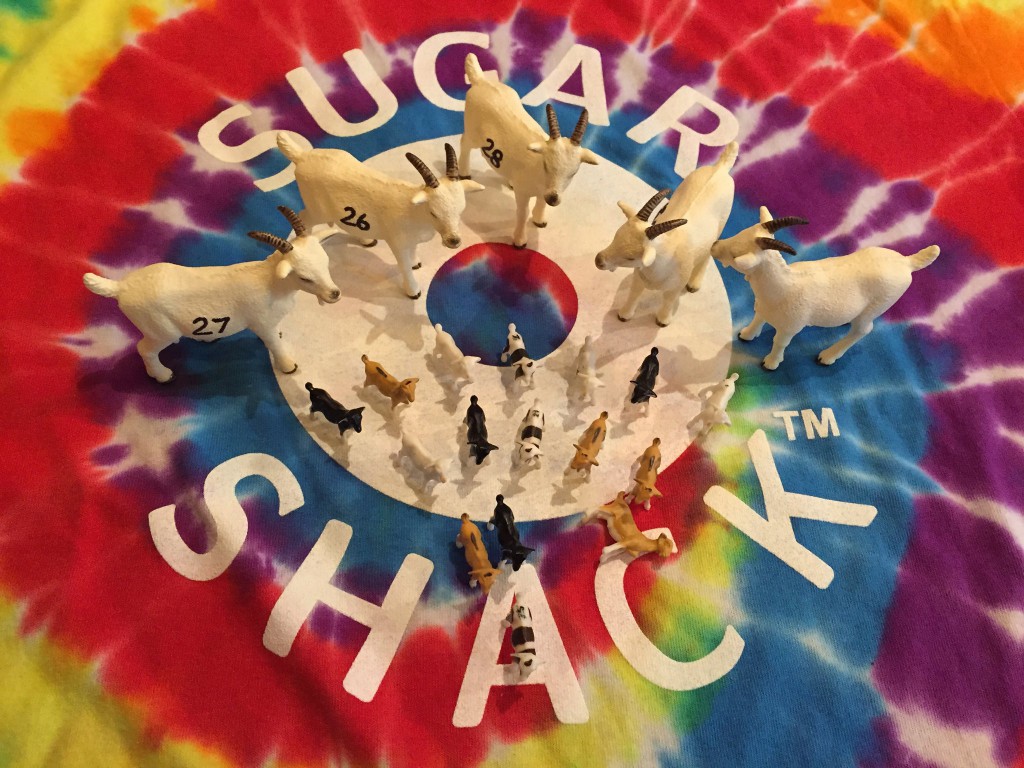 On the surface, nothing! But, Alexandria Virginia's Sugar Shack Donuts has hidden 31 goat figurines around Alexandria as part of a fun Halloween-timed scavenger hunt. If you happen to spot one, be sure to grab it as the 26 small goats are worth a dozen Sugar Shack donuts, and 5 larger ones will get you "bigger swag packs" (such as more donuts and T-shirts). Most goats can be found in local shops, restaurants and parks, so be sure to keep your eyes peeled when you are out and about in Alexandria! Starting around the 15th, Sugar Shack will post daily hints to help you out. Be sure to check out their Facebook event page as well as their main Facebook page
for more information and clues as to where those goats might be. Happy Hunting!
Location: around Alexandria, Virginia
Dates: October 1- October 31
Cost: FREE!
Photo courtesy of Sugar Shack
---