Fun Fall Festivals happening this weekend (10/10-10/11)
Fall festivals are in full force this weekend, and with tons of different choices, there is something for everyone! Come hungry and thirsty, as these events will be serving up great fare.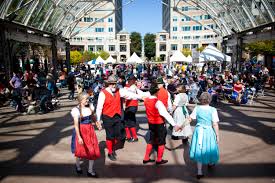 Saturday, October 10th from 12:00 pm to 11:00 pm and Sunday, October 11th from 11:00am to 8:00 pm: Oktoberfest Reston
Organized by the Greater Reston Chamber of Commerce, this event showcases Reston's finest eateries as they prepare traditional Oktoberfest fare. There will be lots of fall brews, live entertainment and children's activities.
Location: Reston Town Center, 11900 Market Street, Reston, VA; 703-707-9045; www.oktoberfestreston.com; Cost: $20 for general admission
Saturday, October 10th and Sunday, October 11th from 12:00 pm to 7:00 pm: Taste of DC
More than 80 of the District's best restaurants, eateries and food trucks come together to offer a foodie paradise! There will be opportunities to speak with local chefs and winemakers, as well as experience a special "Farm-to-Fork" zone.
Location: Pennsylvania Avenue NW (between 3rd and 7th streets), Washington DC; 202-618-3663; www.thetasteofdc.org
Cost: $20/adults, $10/children, FREE for children under 5
Sunday, October 11th from 11:00 am to 8:00 pm: 7th Annual Taste of Greece
Organized by the Greek Orthodox Parish of Loudoun County, this festival incorporates authentic Greek food, music and dancing.
Location: Sterling Volunteer Fire Rescue Department, Patton Hall, 46700 Middlefield Drive, Sterling, VA; 571-888-6876; www.greekorthodoxloudoun.org/festival.html
Cost: FREE (parking is free as well!)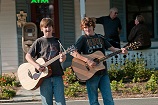 Sunday, October 11th from 9:00 am to 5:00 pm: Clifton Day Festival
Arts and crafts, live music, antiques, kids' activities and lots of good food converge at this event.
Location: 12644 Chapel Road, Clifton VA; 703-968-0740; www.cliftonday.com
Cost: FREE
---