Episode 45 | Adventures in Iceland Part 2 – The Ring Road
Stay tuned for part two of our adventure in Iceland. Hi everyone, Tom Pietsch with Tom and Cindy and Associates at Long and Foster. Last week we had just left Reykjavik, and we were beginning our journey around the Ring Road. Come tag along.
We saw tons of rainbow and waterfalls!
Here we are at the top of a volcano (Hverfjall) whose name I won't even try to pronounce. But we got blue skies, sunshine, gorgeous scenery. Having a great time.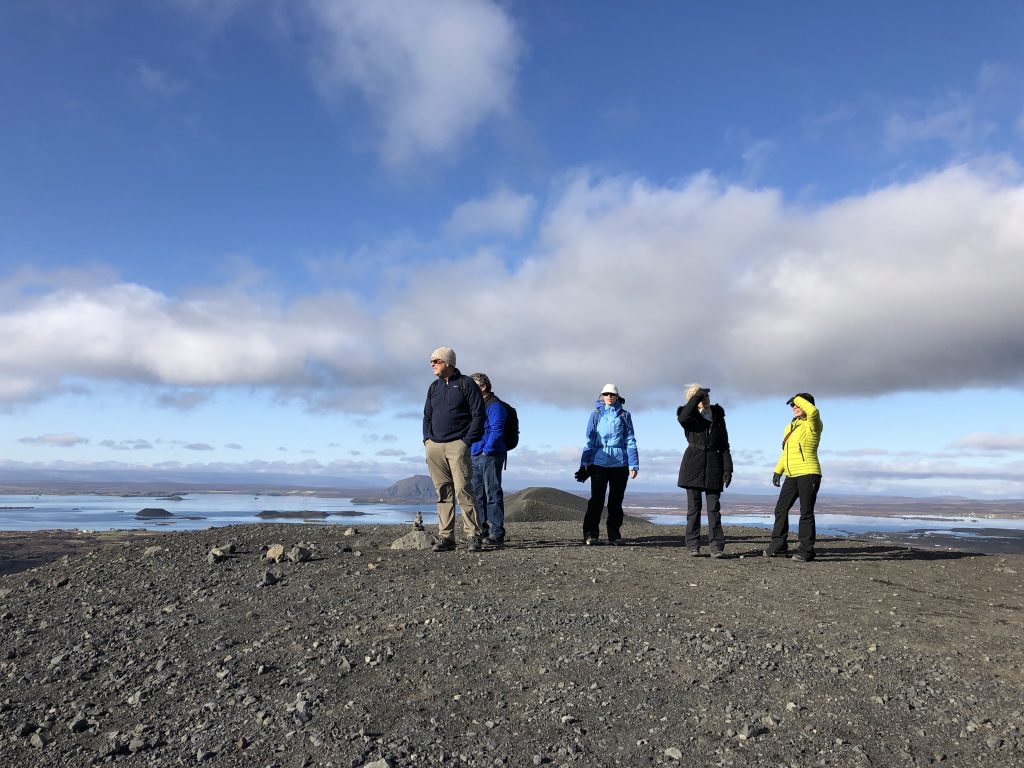 Check out this amazing lunar landscape on the way to Dettifoss.
All along our journey, there were surreal and beautiful landscapes. From desolate hills with steam rising from deep below to miles of iridescent green moss-covered rocks, to glaciers covered in volcanic ash. Did we mention that there were waterfalls?
Seriously, there are waterfalls everywhere! Anybody for a swim?
Alright, we're about to embark on our kayak adventure in this bay with glaciers in it. Can't wait.
Then it was time to gear up and walk towards the imposing glacier, where we climbed the ice steps, went through the glacier cave, and emerged to witness the mountainous glacier dusted with volcanic ash.
Hi, I'm Susan Ledyard, and this is Susan Hall. We're in a very quaint fishing village in Iceland.
The next day, we went on a whale-watching trip in Husavik, and saw humpback whales playing in open water. Our experienced captain got us close enough to see one's white flippers just before it began a majestic dive. For dinner, recommend Naustid in town. The cod special was awesome! 
Then it was on to more scenic terrain, a black sand beach, a geyser eruption, and two final waterfalls.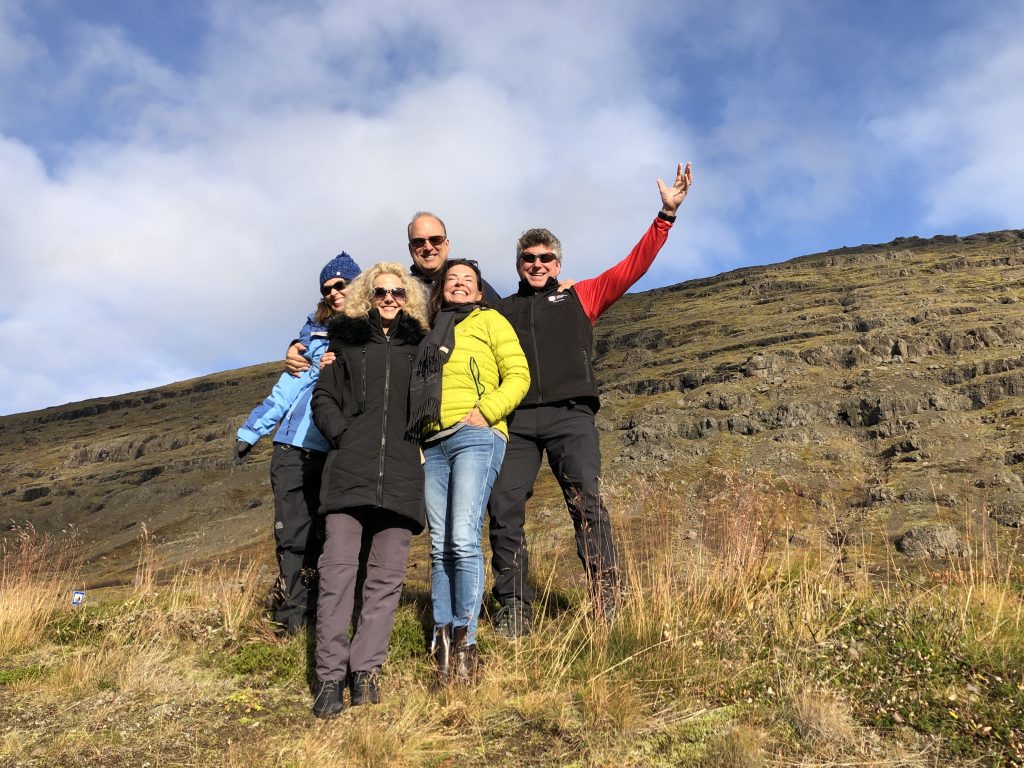 So we're back at the Reykjavik Airport for the flight home. We've had an unbelievable time. Met a lot of friendly people. Seen awe-inspiring sites all over this beautiful country. Big kudos to Mike Jelepis for handling all the driving duties around Ring Road. Thanks to Susie, Andy, Theresa for your good cheer throughout the holiday. So, those of you thinking about getting an adventure trip in, highly recommend Iceland. Get out there and explore.
Thanks so much for watching this video. We release new videos each and every Wednesday, so feel free to go ahead and subscribe to our YouTube channel. We look forward to seeing you next week.


Are we connected on social media? We'd love to have you join us on Facebook, Instagram or YouTube!
---