Episode 19 | May 2019 market update
This week we bring you an up-to-the-minute market update for Northern Virginia real estate. It's a quick look at what's happening and some graphs and stats to back it up. Don't worry-it's not too wonkish-the technical stuff is speedy! If our team can help you in any way, give us a call. We'd love to help you.
Are you wondering what's going on in the Northern Virginia real estate market? We've got you covered (after a fabulous cappuccino from Peet's Coffee that is!).
So, what's going on is a continuation of the brisk seller's market from earlier in the year. We've got low inventory, still have high demand and low interest rates, and so what's happening is a home in great condition that's priced correctly, is under contract, nowadays, it seems like we go on on a Thursday, by Monday, we're choosing between multiple offers.
So, Long & Foster's awesome marketing department has done the research and come up with some great stats and graphs that I'd like to share with you. So, let's take a peek at those and you can see that it backs up what I've been saying.
Our office is in the Kingstowne area of Alexandria, so let's go ahead and start there. Our May stats for the month of April are coming out in about a week, and they're gonna show a continuation of the trend that you see here. Starting on the left, you'll see that units sold is down. Why is that? Because the units available, which is active inventory, is also down. Sales price, to the right of active inventory, is up, again, because there's less houses for people to look at and there's a high demand. So, all the way on the right, days on the market being down, that's perfectly logical because there's high demand, lack of inventory, and so people are competing for those homes when they come on the market.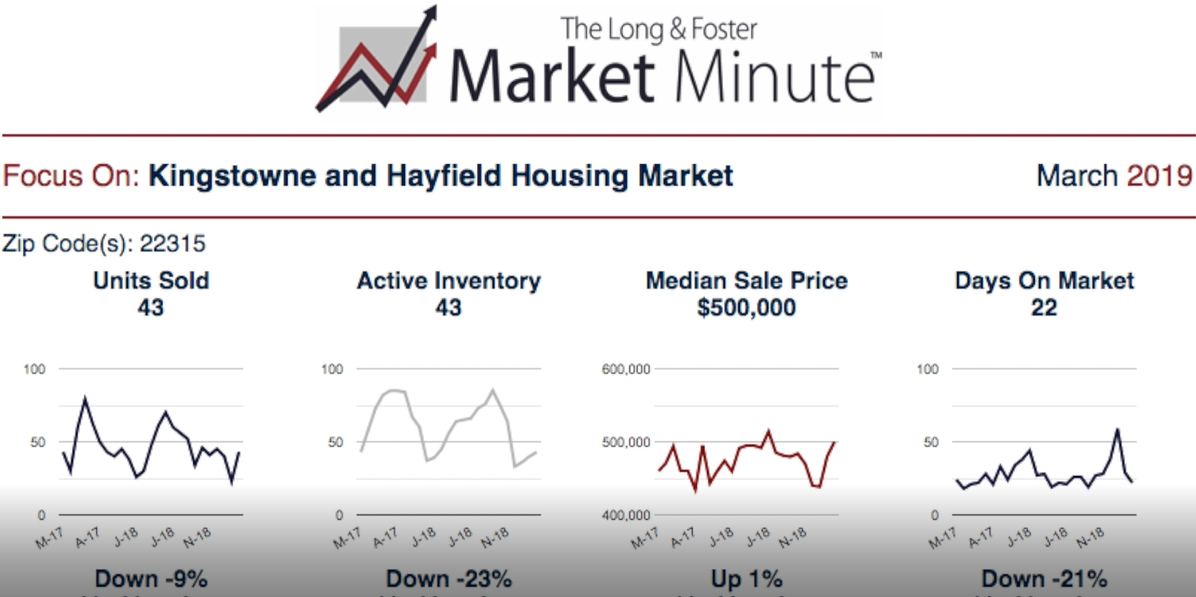 As we move out to a wider swath of Alexandria, we're seeing the same thing. Units sold down, inventory down, sales price up, and days on the market down.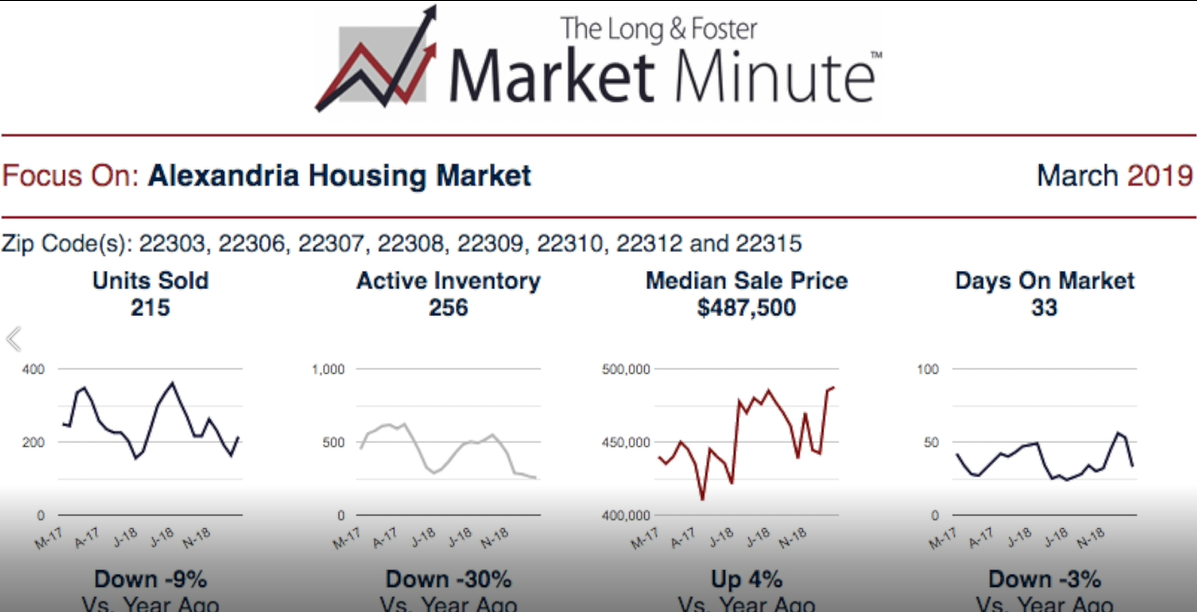 As we take on Fairfax County as a whole, including Fairfax City and Falls Church, more of the same. Units sold is down, active inventory is down, sales price is up. Now, in this one, we have a little bit of an anomaly. We've got days on the market up, but that could very well be from new construction projects where they put them in the MLS maybe six to eight months before they're able to deliver a new home, and so that could skew things a little bit. But basically, we're all looking here at sales prices being up because inventory's down and demand is still high.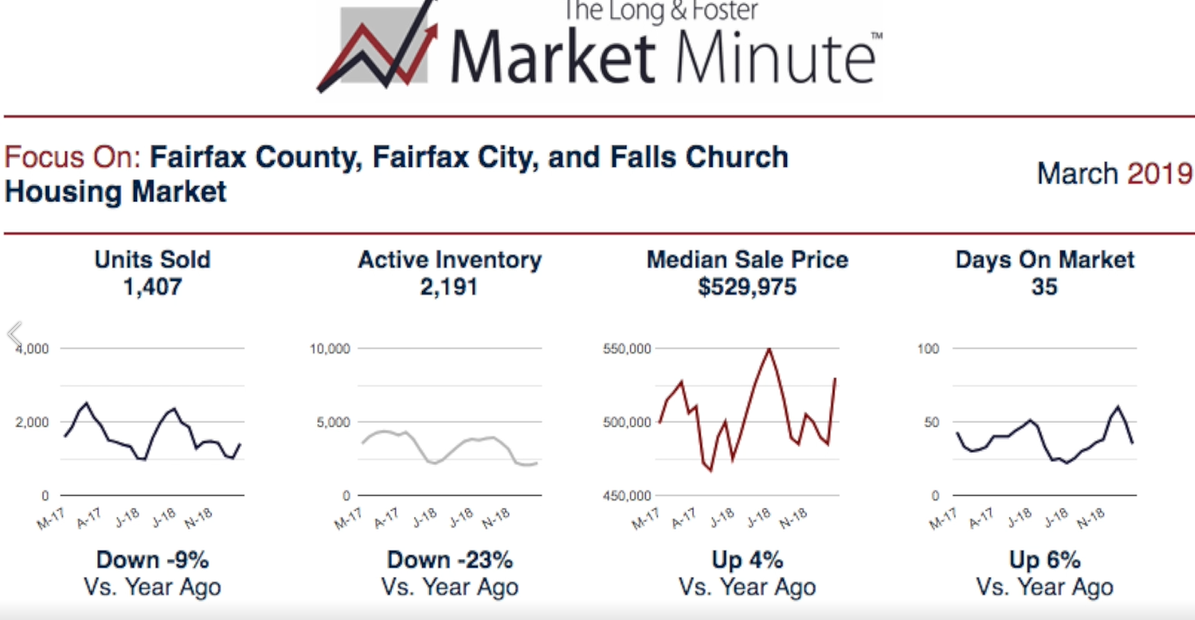 So, you can see that if you're a seller, the odds are in your favor, but you still need to do the homework. You need to do it right. You need to have a pre-marketing campaign that increases awareness, creates a buzz around your home coming on the market, the presentation of your home online, you need to have fabulous photos, you need to have professional copyrighting, again, just to make sure that everyone who could know about your home and who's searching in your area and price range knows about your home and is impressed right from the get-go.
So, if you're thinking about selling your home, you wanna take advantage of today's market and do it right, give us a call, 822-0207. We'd love to work with you. Thanks for watching this video.We release new videos each and every Wednesday, so feel free to go ahead and subscribe to our YouTube channel. We look forward to seeing you next week.
Are we connected on social media? We'd love to have you join us on Facebook, Instagram or YouTube!

---