Attractions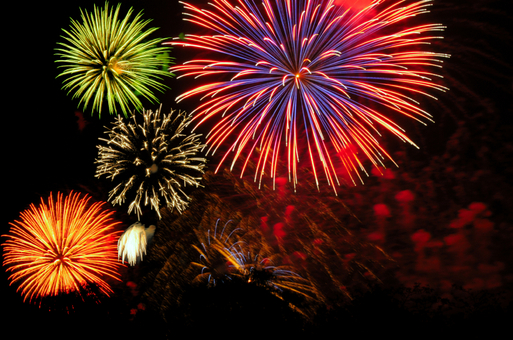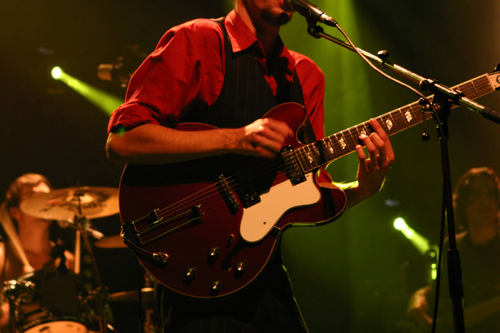 Music Venues
The DC area hosts tons of great musical talent from around the country ranging from world-renowned artists that fill entire stadiums to up-and-coming musicians playing at the local jazz house. We've compiled a list of the best music venues in our area for you to explore. No matter what kind of music excites you we're sure you'll be able to find it here.
Local Music Venues:
Birchmere Music Hall – Alexandria, VA
Other Northern Virginia Music Venues:
The State Theatre – Falls Church, VA
Wolf Trap – Vienna, VA
Jammin Java Music Club and Cafe – Vienna, VA
Iota Club and Cafe – Arlington, VA
Music Venues in DC:
9:30 Club
Rock and Roll Hotel
DAR Constitution Hall
Warner Theatre
Lisner Auditorium
DC9
Black Cat
Blues Alley
Velvet Lounge
The Hamilton
The Howard Theatre
Want to search for shows in the DC Metro area? Visit Jambase to search by area, artist or your favorite venue.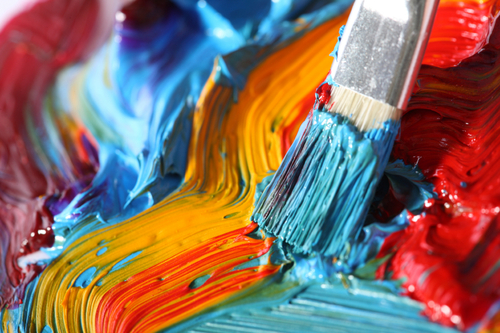 Visual and Performing Arts
If you're looking to soak in some culture, our area has a number of options that should fit the bill. A variety of art centers display the works of both renowned and local artists. If you're looking to catch a play or other performance we have several local venues that will interest you. We've provided some links to our favorite destinations for you to explore.
Torpedo Factory Art Center
Nestled up to the Potomac River in Old Town Alexandria, this former torpedo factory offers 3 levels of studios and galleries where you can explore and purchase original artwork.
Workhouse Arts Center
A former workhouse for the District of Columbia, this arts center in Lorton opened its doors in September 2008. Despite still being developed, the Workhouse Arts Center offers tours of the grounds, art galleries, musical and theatrical performances and even various classes and workshops.
Athenaeum
In the middle of Old Town Alexandria sits the Athenaeum which is home to the Northern Virginia Fine Arts Association. Offering include exhibitions by prominent local artists as well as performances by some of the area's top musicians and actors.
Little Theatre of Alexandria
Founded in 1934, the Little Theatre of Alexandria is the DC area's oldest award-winning theatre. If you're looking to catch a musical or Broadway play this is the place you need to go.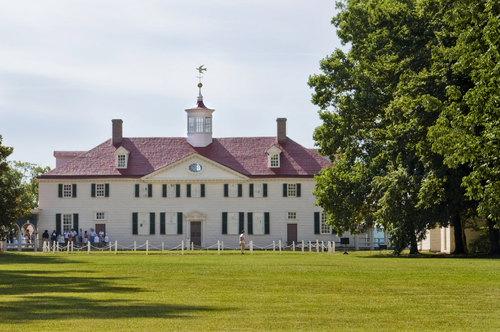 Historical Sites
Our local area is home to some of the most historic places in the country dating back to pre-revolutionary times. Whether you're traveling through historic Old Town or walking the grounds of George Washington's Estate it is clear that our corner of Northern Virginia is rich with history. We've highlighted some of the most famous destinations in our area and also provided links for you to find additional attractions to visit.
George Washington's Mount Vernon Estate and Gardens
Along the banks of the Potomac River sits George Washington's renowned estate that has been meticulously preserved for over 250 years. The mansion house sits on 45 acres of beautifully manicured grounds, including 4 gardens, which are open to the public.
The George Washington Masonic Memorial
This Masonic memorial was built by the freemasons in the 1920's to honor the memory of the man that most exemplifies the principles of the masons: George Washington. The memorial is not just a museum but also a research center, library, performing arts center and concert hall.
Gunston Hall Plantation
Gunston Hall is the mansion once at the center of the 5,500 acre tobacco farm owned by George Mason, one of our area's most influential figures during the 18th century. Both the house and grounds have remained practically untouched over the past 250 years and provide a vivid example of the Georgian style brought to the area at that time.
Carlyle House Historic Park
Built by one of the founders and first landowners of Alexandria, John Carlyle, the Carlyle House stands as a testament to the area's growth and prosperity in the mid-eighteenth century. If you're in Old Town then stop by to take a tour or just wander through the garden.
Other Historical Sites in Northern Virginia:
Arlington National Cemetary
Air Force Memorial
Looking for more historic sites around our Capitol? Visit the official tourism site for Washington DC to find more attractions.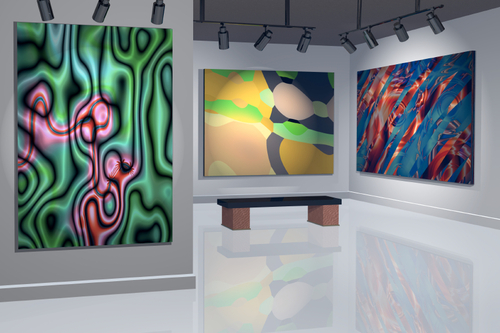 Museums
Washington DC and the surrounding areas are steeped in history dating back to the founding of our country so it comes as no surprise that there are tons of museums of every variety to visit. Below we'll introduce you to some of our favorite local museums as well as provide links to help you enjoy everything our area has to offer.
Alexandria Archaeology Museum
The Archaeology Museum allows visitors to step back in time and learn about the history of the City of Alexandria through artifacts and discoveries that have been unearthed over the years.
Fort Ward Museum and Historic Site
Fort Ward is the most well-preserved of the system of Union forts that was constructed to defend Washington DC during the Civil War. The museum aims to enlighten visitors on civil war topics as well as the history of the fort and the vital role it played through the course of the Civil War.
Gadsby's Tavern Museum
Gadsby's Tavern Museum consists of both a tavern and a hotel that were of significant political, business and social importance during the early days of Alexandria. Prominent patrons include George Washington, John Adams, Thomas Jefferson and other notable early Americans that both enjoyed performances at the tavern and held meetings by local organizations.
Lee-Fendall House Museum and Garden
Located in the heart of Old Town Alexandria, the Lee-Fendall House was founded as a plantation in 1785. The gorgeous architecture and beautifully landscaped grounds serve as a reminder to the history and heritage of Virginia and our nation.
The National Museum of the United States Army
Slated to open its doors in 2013 at the north post of Fort Belvoir, the National Army Museum is being designed to tell the story of and pay tribute to our nation's army that has been in service since 1775. The 175,000 square foot facility will also be surrounded by parade grounds and memorial gardens. It is estimated that once the museum opens its doors it will welcome approximately one million visitors per year.
Looking for additional museums in our local area? Check out the links below:
Find Museums in Fairfax County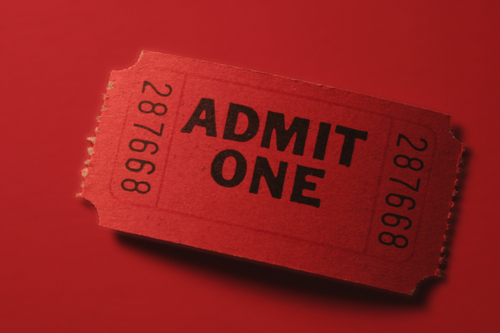 Movie Theaters
Looking to spend a relaxing Friday night eating popcorn and watching a movie on the big screen? Well we have a number of theaters to choose from in our local area ranging from huge IMAX screens to small local venues that serve food and drinks. Take a look at the list of local theaters below and enjoy the show!
Regal Springfield Town Center
6859 SPRINGFIELD MALL
SPRINGFIELD , VA 22150
(703)921-1100
Regal Kingstowne 16
5910 KINGSTOWNE TOWNE CENTER
ALEXANDRIA , VA 22315
(703)822-4956
AMC Hoffman Center 22
206 SWAMP FOX RD
ALEXANDRIA , VA 22314
(888)AMC-4FUN
Regal Potomac Yard 16
3575 JEFFERSON DAVIS HWY
ALEXANDRIA , VA 22305
(703)739-4040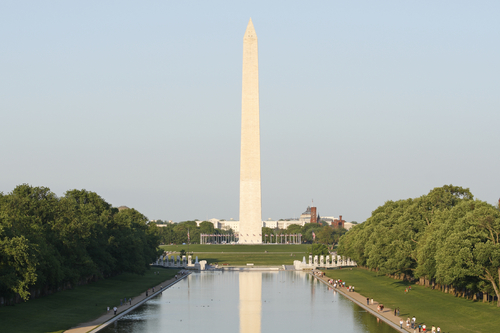 Washington DC Attractions
Washington DC is a city brimming with American history from the past three centuries that could take weeks to explore. The wide range of Smithsonian museums alone would take days to fully experience. Just a few of the many other notable attractions include the Library of Congress, the Lincoln Memorial, the Washington Monument and the Veteran's Memorial. To find out more about these attractions and the dozens more found throughout the city please visit the official DC tourism site below.
Official Tourism Site of Washington DC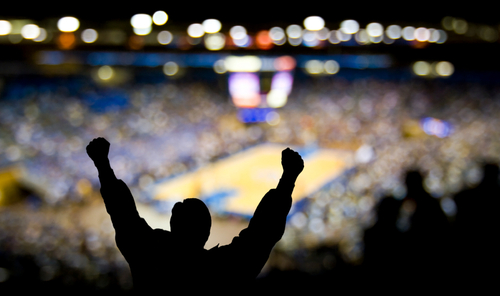 Sports Teams and Venues
The DC Metro area boasts a wide array of sports teams and venues. Whether you're looking to enjoy a beautiful summer day watching the Nationals or plan to get rowdy at a Sunday football game, you'll find all the information you need right here. So check out our useful links below and enjoy the game!
Sports Venues:
Capital One Arena – Wizards, Capitals and Georgetown Hoyas
FedEx Field – Washington Football Team
Nationals Park – Nationals
Audi Field– DC United

Sports Teams: