Hilltop Village Center and Wegmans Update (Alexandria, VA)
Crews are certainly working hard at Alexandria's Hilltop Village Center and Wegmans! As you can see below, the "Hilltop Village Center" monument is up and is actually lit up at night.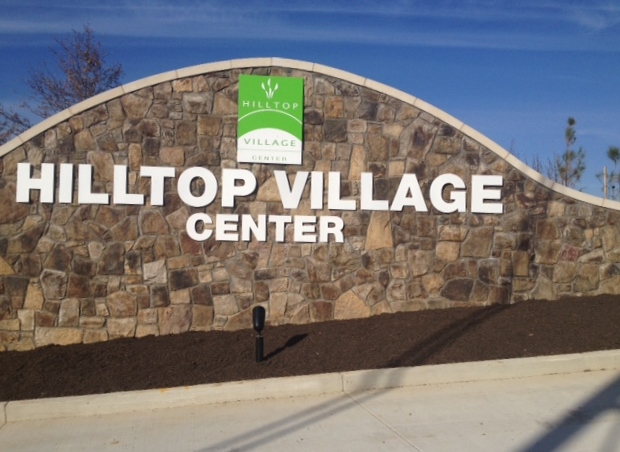 The letters are very large and area easily readable. Later on, I would expect there to be some flowers/landscaping in front of the sign. Workers were planting trees along Beulah Street as well.
Wegmans is coming along nicely, as they have signage on the building, and an advertisement for help posted. According to the latest reports we've heard, Wegmans is still on track to open next year, hopefully earlier rather than later.