Home » Long & Foster's Award Ceremony
Long & Foster's Award Ceremony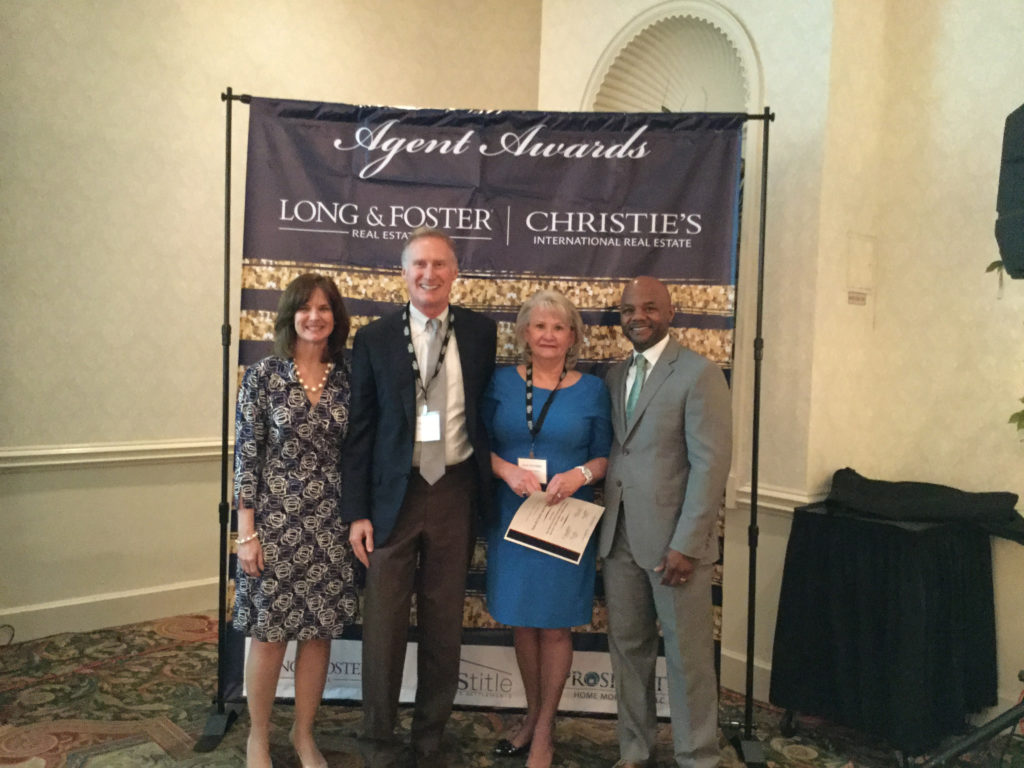 On April 5th, Long & Foster held their annual awards ceremony at the Waterford at Fair Oaks. The awards were for the Northern Virginia/West Virginia division.
Tom & Cindy and Associates was recognized for their achievements in 2016. The team sold 307 homes for a sales volume of over $142,000,000.
Here Tom and Cindy were with Karen Kidwell and Dontae Carroll of Long & Foster's executive team.
Are you considering selling this year? Or perhaps you are thinking about buying your first home? Whatever your real estate goals are, we'd be happy to help you!
Call us at 703-822-0207 or e-mail us at tomandcindy@hellovirginia.com
---